Relax While Maid Bright Handles Your Cleaning!
Affordable House Cleaning in Mount Vernon, VA
We're the local experts in cleaning Mount Vernon homes. We have a family-owned cleaning company that keeps all your needs in mind. We value your time, and that's why we offer you reliable service that you can trust. We'll take good care of your home all for a fantastic price.
When the Maid Bright team arrives, we go above and beyond to show you that your home matters to us. We'll never leave you in a lurch – all our team members are the highest caliber professionals and must go through a background check process before starting. We want you to know that your home is safe with us.
Let the Mount Vernon Maid Bright team take the dirty work off your hands. Spend time with the people and places that matter, and we'll take care of your home. Are you ready? Call us up and we'll work with your schedule to create a home cleaning perfect for you.
Free Quotes

At Maid Bright, all our initial consultations are completely free. We figure out what's going to work for you and come up with a cleaning plan that's within your budget. The best part? We do all that without ever compromising on quality.

Satisfaction Guaranteed

Our promise is to make anything that we get wrong right again. Give us a call within 24 hours of your cleaning and we'll come back. We'll also check in periodically to make sure you're completely happy with your cleaning.

Client-First Focus

We don't just clean, we detail-clean! We know all the hidden nooks and crannies in a home, and we get in there and get the dirt out. The team takes care to access the hard-to-reach spaces and dig deep to make your home shine.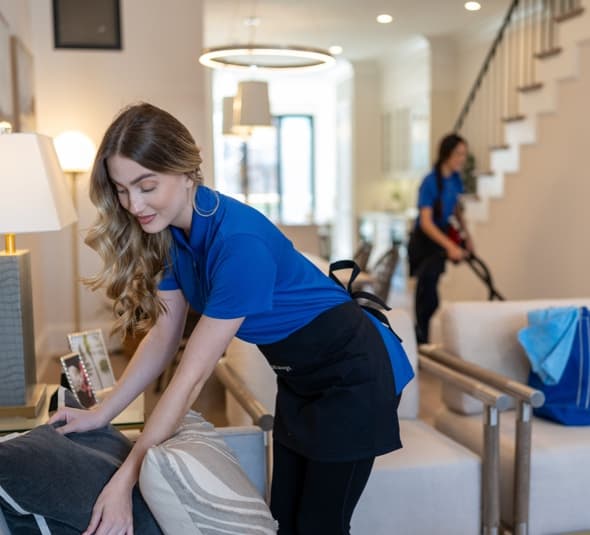 Cleaning Plans That Suit Your Needs
The Maid Bright team specializes in home cleaning, and that's why we know that no two homes are the same. Our Mount Vernon clients know that when we knock on their door, they're getting a cleaning that has been tailored to their specific needs. Want to know what that would look like in your home? Schedule your free, no-obligation in-home consultation and we'll get to work! Looking for something specific? Let us know! We'll incorporate your ideas, vision, and budget into a cleaning plan that suits you. Are you ready? Call today to create your personalized cleaning plan!
Our Locations
When we clean for you, we don't just clean. We go beyond your expectations. Our professionals are highly trained individuals who go through a rigorous background check so that you can trust your home with us. We serve some of the greatest cities in the DMV including:
Get a FREE Price Estimate Now
Ready for your Mount Vernon home to sparkle and shine? Call us up and we'll get in touch for your free, no-obligation assessment. Once we know what we're working with, we'll give you an offer that fits your budget. With us, you don't need to stress. Maid Bright is taking care of you.
We are dedicated to providing you with a cleaning experience that exceeds your expectations and leaves a lasting impression.
Yusuf Mehmetoglu
CEO of Maid Bright