Imagine Your Home in Belle Haven, Speckless!
Professional, Personalized Home Cleanings in Belle Haven, VA
Does your Belle Haven home need some TLC? Then our family-owned, local business is ready to jump in and get it whipped into shape. We don't just value your home; we value your time, too. You can rely on us to be there when you need us, and to provide you the services at an affordable cost.
Environmentally Friendly Cleaning Products

We only use environmentally friendly products, all of which meet the industry's Green Seal of Approval. Our cleaning solutions are safe for your family and pets, don't have any harmful chemicals, but still leave your house sparkling clean.

Client-First Focus

At MaidBright, we only hire the best staff and use environmentally friendly products. Every solution we use is free of harmful chemicals and are only the highest quality products. We want your family to be healthy, just like your home!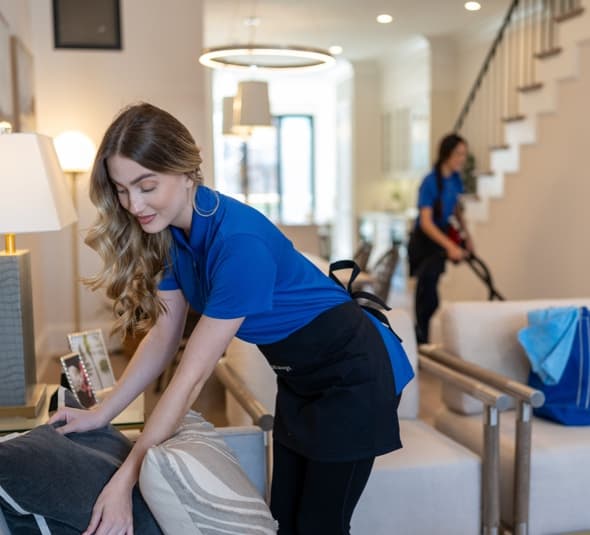 Completely Custom Cleanings
When our Belle Haven clients give us a call, they know that they're getting a cleaning that's custom made for their home. We know that each home is different, and that's why we offer you a free, in-home estimate to figure out exactly what your home needs. Don't wait to get started! Call us now and schedule your initial consultation for a cleaning scheme that fits your budget and your needs!
Our Locations
When we clean for you, we don't just clean. We go beyond your expectations. Our professionals are highly trained individuals who go through a rigorous background check so that you can trust your home with us. We serve some of the greatest cities in the DMV including:
Schedule Your Free In-Home Estimate With Our Cleaning Team
Ready to have a home that shines from head to toe? Give us a call and we'll walk you through your no-obligation, free consultation to figure out what you're looking for and how to make the price right. We'll take all the clutter out of your mind and get your home back into working order.
We are dedicated to providing you with a cleaning experience that exceeds your expectations and leaves a lasting impression.
Yusuf Mehmetoglu
CEO of Maid Bright