The Mean, Green Home Clean You Need in Burke
Work with Maid Bright for the best home cleanings in Burke, VA
Environmentally Safe Home Cleaning

Maid Bright is a maid service with an audacious goal to go green! When we begin at the level of your home, we prevent chemical waste from dripping into your drains. Let's improve your home, state of mind and environment together!

Trustworthy, Dependable House Cleaning Services in Burke

You handpicked your home, and you want it to last for years to come. Let's make your home last together. Maid Bright Provides the following services with a professional guarantee because a clean house is a happy one.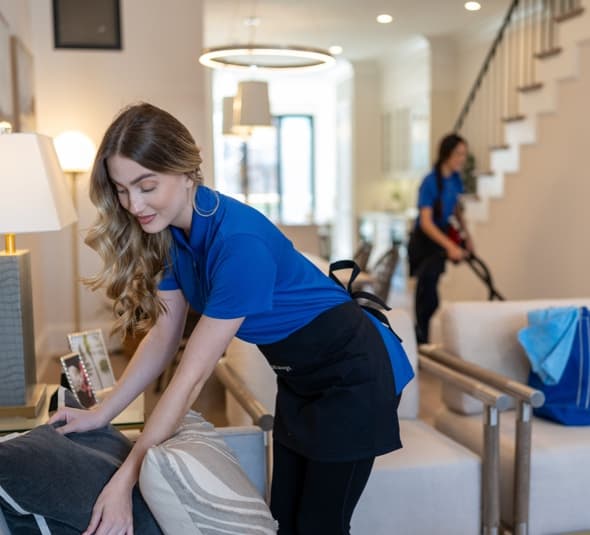 Maid Bright is Green Home Friendly
Sometimes life gets the best of us and before we know it our home is a complete disaster. It looks like you are behind on the laundry. Not to mention, the kids dragged in all sorts of soil and muck. The house looks a wreck after their venture in the oh so reliable Virginia snow. If you've got the jitters, don't panic, Maid bright is only one call away. Okay, but what about all the cleaning chemicals?
Our Locations
When we clean for you, we don't just clean. We go beyond your expectations. Our professionals are highly trained individuals who go through a rigorous background check so that you can trust your home with us. We serve some of the greatest cities in the DMV including:
Schedule Your Free In-Home Estimate With Our Cleaning Team
Ready to have a home that shines from head to toe? Give us a call and we'll walk you through your no-obligation, free consultation to figure out what you're looking for and how to make the price right. We'll take all the clutter out of your mind and get your home back into working order.
We are dedicated to providing you with a cleaning experience that exceeds your expectations and leaves a lasting impression.
Yusuf Mehmetoglu
CEO of Maid Bright