Come Home to a Spotless House in Aldie, VA
Professional, customized home cleanings in Aldie, VA
At Maid Bright, we offer customizable cleaning services to ensure your home stays in tip-top shape even when you're busy. When you hire our professional cleaners to tidy up your house, you can spend your newfound free time spending time with friends at the Village Center Plaza, or hiking along the Little River in Aldie, VA. We offer several services to meet your specific cleaning needs.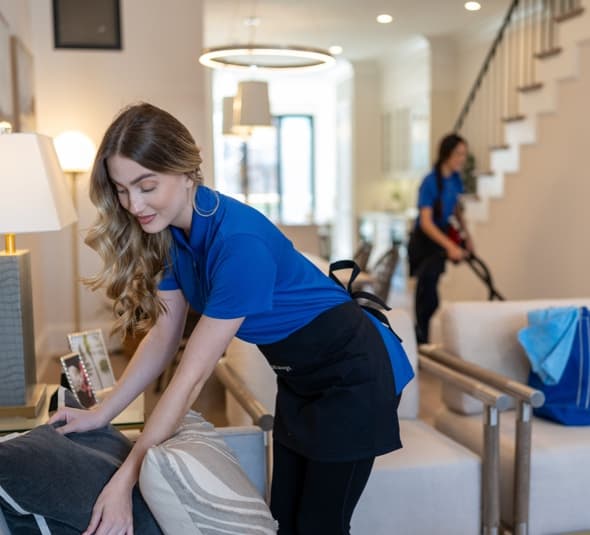 Home Cleanings Designed For You
Maid Bright proudly offers exceptional services in Aldie, customized to fulfill your unique needs. Our 100 percent personalized cleaning plans allow you to find what's right for your home at the right price for your budget. Your local Aldie Maid Bright team is here to help, whether you're looking for weekly visits to help with everyday cleaning or just a one-time visit to prepare for a special event. Don't wait: Call today to get started on your custom cleaning plan!
Maid Bright employees understand the importance of a clean house. That's why we are dedicated to providing a personalized service based on the needs of each customer. Whether you need a
one-time deep clean
for your next party or are looking to set up
recurring services
, Maid Bright will help make your home shine.
Our Services in Aldie, VA
We provide an assortment of cleaning services in Aldie, VA, and the surrounding areas based on your schedule and needs. Our service starts with a free, in-home consultation where one of our representatives will work with you to create a customized cleaning plan and offer a detailed, no-obligation estimate.
Want us to clean on a regular basis? Most of our customers set up a weekly, bi-weekly, or monthly schedule. You can provide us with a key and trust that it will be safely stored in our Maid Bright lockbox system. Don't need us that often? No problem. Call us any time you want to get the job done right.
If you've just moved into Aldie, or you are putting your house on the market, we can help! With our
moving cleaning service
, we can provide peace of mind by offering a fully customizable solution to streamline the process.
Contact Maid Bright Today
Turn your Aldie home into a spotless sanctuary when you hire Maid Bright for any of your cleaning needs. With our no-obligation estimates and customizable cleaning services, we can have your home looking its best in no time. Call us at (838) 201-3274 or visit our website to sign up for your free, in-home consultation today!
We are dedicated to providing you with a cleaning experience that exceeds your expectations and leaves a lasting impression.
Yusuf Mehmetoglu
CEO of Maid Bright