You Deserve a Break!
Maid Bright is a family-owned cleaning company that provides exceptional house cleaning services in Kensington, MD. We help you take a load off by taking care of your dirty work. Our home cleaning professionals are passionate about what they do and it shows! We treat your home with the same level of respect we would show our own home. You can trust us to get the job done quickly and accurately every time.
Call Now for a Free In-Home Consultation

Maid Bright offers a free in-home consultation. We'll come to your home at the scheduled date and time and will discuss your cleaning needs, preferences, and any other necessary information.

Choose More Than Cleanliness

Maid Bright is the most reliable, trusted, and affordable home cleaning services in Kensington area. We offer superior cleanings with 100% satisfaction guarantee.

Every Room Is Cleaned From Top to Bottom

We at Maid Bright always make sure that nothing is missed when your home is cleaned. We get into all the overlooked places and dig deep to fully clean your home.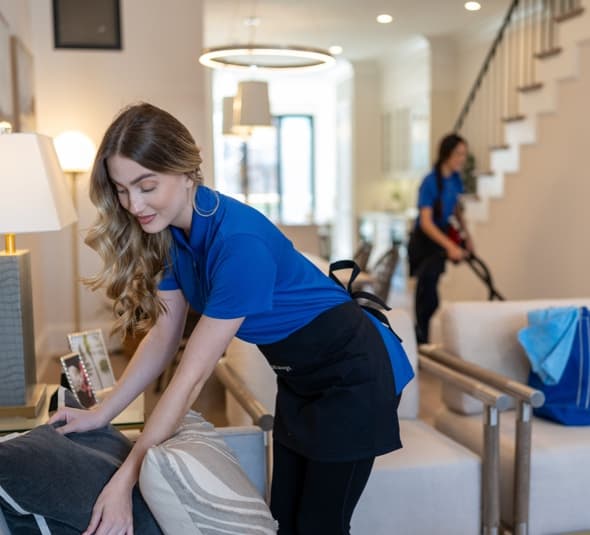 Home Cleaning Services You Can Customize
We understand that maintaining a well-cleaned home isn't easy, especially when you have a busy schedule. Luckily, our Kensington Maid Bright team can customize your house cleaning services to meet your needs. Our cleaning methodology is developed to handle special requests in order to deliver the perfect cleaning service for each of our clients. Ready to start? Call today to create your personalized cleaning plan!
Cleaning Services You Can Trust
Because your home matters to us, we make sure you never have to worry about it when you're with us. We don't just clean your home and leave it there. We go above and beyond. Our professionals undergo a rigorous background check process. So that when we show up you know you're in good hands.
Treat yourself to a clean healthy home. Imagine coming home after a long day to a place that's clean, orderly, and welcoming. Kensington Maid Bright team is here to make that dream come true. Give us a call and we'll work with your schedule to fit all your needs.
Call Us for More Information and Get Your Free In-Home Estimate
We are committed to our clients and we strive to offer consistent and high-quality cleaning solutions every time. If you are interested in learning more about the products we use and our home cleaning services in Kensington area, give us a call and receive a free in-home price estimate. Maid Bright can help you have a safe and clean home for all your needs. We look forward to serving you with our detailed and customizable cleaning options.than it's ever been before.
We are dedicated to providing you with a cleaning experience that exceeds your expectations and leaves a lasting impression.
Yusuf Mehmetoglu
CEO of Maid Bright
Are you fantasizing about our cleaning services in Kensington, MD? Our services captivate some of the best cities in Maryland: