June 14, 2018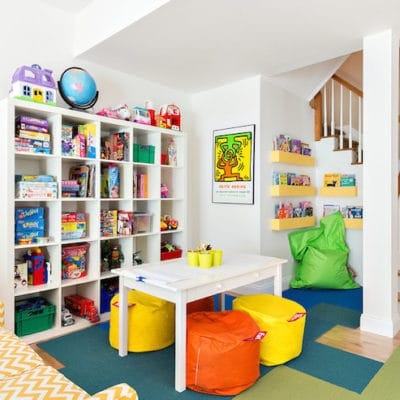 Tackling PlayRoom Problems
Can you count the times you've stepped on your kid's toys and injured yourself? Do you walk into your playroom and can no longer distinguish any of the toys? Does it look like a tornado went through the playroom?
If your answer to any of these questions is "Yes," and you can no longer even stomach the idea of going inside your playroom, then your playroom can use some much needed T-L-C.
While there is no one size fits all organization or cleaning tactic that works for everybody the following can be some useful tips on tackling the playroom problems.
1. As with any other room in your house, playrooms can accumulate a lot of un-needed toys and "stuff". The first step is to purge or give away unwanted and older toys that your children may not be playing with. Make this a habit every season with your children. Donating toys to other children who may not be so fortunate may motivate your children into the art of giving and keep your playroom from accumulation.
2. Sort the toys into categories, i.e.; cars, stuffed animals, puzzles, Legos, dolls, books, etc.
3. Once you know the categories, you can purchase storage options for your playroom that are chic and useful. Here are some good ones:
4. Make the playroom fun. You can paint a couple of the walls with chalkboard paint and let your kid's imaginations run wild. Frame and hang some of your kid's school artwork, so it is a reflection of their personalities in the room.
Separate the playroom into areas. One area can be for arts/crafts, another for Legos, etc. You can add a table and some chairs even for snacks.
5. Lastly, get your children into the habit of cleaning up once they are finished playing. Also, if they put the toys into their appropriate bin or box, then it will be easier to clean up and keep the playroom organized.

Schedule Your Free In-Home Estimate
Up Next...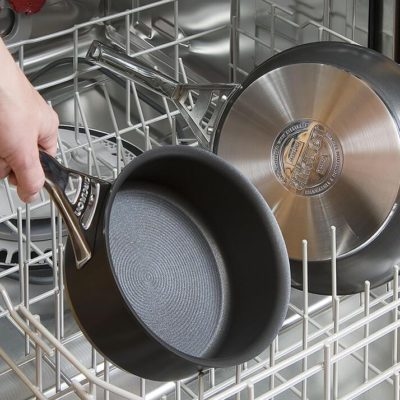 May 05, 2018
Keeping Your Cookware Clean