April 23, 2019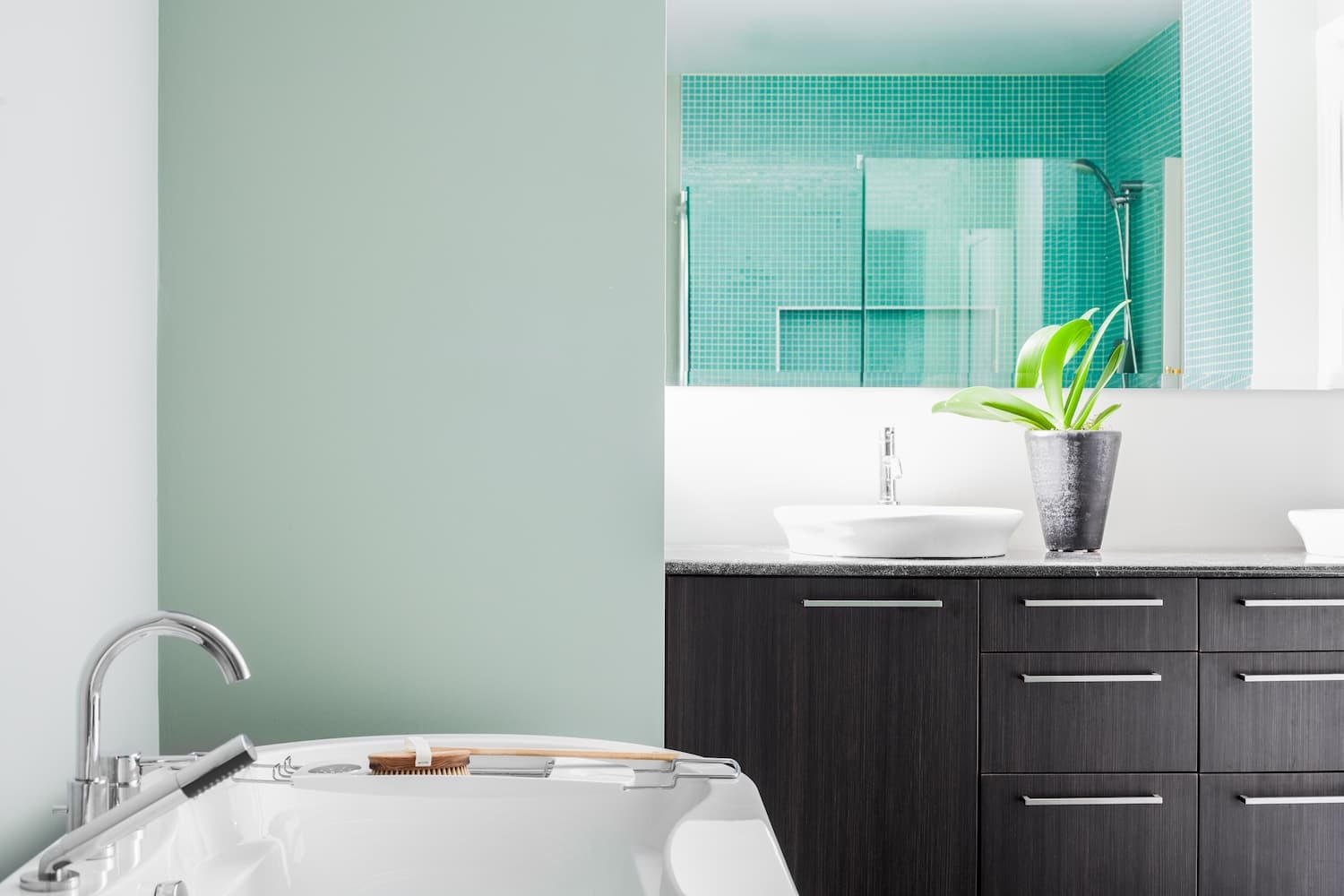 Spring Cleaning Guide: Bathroom Time
Scrub Your Way Into Spring
As you continue to spring clean this season, you might have enjoyed refreshing your
kitchen
or organizing your
garage
. It feels good to take care of those important areas. But there is one area that is a little bit more difficult to get excited about cleaning: your bathroom.
We here at Maid Bright have cleaned our fair share of bathrooms, so you can trust us to provide the best spring cleaning guide in the Maryland, Washington DC, and Northern Virginia area.
What You Will Need
First you will need some rubber gloves, rags, an old toothbrush or sponge, your bathroom cleaning products of choice, paper towels, a broom, dustpan, and good old fashioned grit and determination. Let's get started!
Empty it Out
You know by now that the first step towards cleaning any part of your house is to first take the time to
remove the clutter
. Take everything off of the counter, out from under the counter, out of the shower, and out of everywhere else.
To do a real deep spring cleaning of your bathroom you will need to empty it out until it looks like it did when you first moved in.
Eliminate the Unnecessary
When everything is out in the hallway you should make two piles: things to get rid of and things to keep. Get rid of anything unusable, anything you haven't used in a long time and won't use in the foreseeable future. Put all of that in the trash or in a box to be taken to a donation center.
Vents and Fans
It is extremely important to clean the vents and fans first, before your bathtub and floor, before your cabinets and sink.
Why?
Because while you clean your vent and van plenty of dust will escape, and you don't want that dust falling on your newly shining bathroom surfaces.
If you can, see if you can unscrew the grates on your vents and do a deep dusting on the inside. This is great for your health and the health of your home!
If not, just clean as much dust and grime as possible. You'll be glad you did when you're breathing easier down the road.
Bathtub
Next is the ever-dreaded bathtub. Don't worry! It doesn't have to be scary when you have a plan to handle it!
First: The Drain
With your rubber gloves on, remove the strainer and the stopper. Use a paper towel or a washcloth to remove hair, soap scum, etc, that will likely be stuck around the opening. If your drain is clogged you might want to pour some boiling water or a drain solution into it and see if that helps. If not, it may be time to call a plumber!
Next: Time to Scrub
Ready for a workout? It's time to put in some elbow grease.
Get your favorite heavy-duty cleaner and your scrubber of choice (old toothbrush, sponge, or rags) and start scrubbing away. Go after the obvious problem areas first, maybe allowing them to soak in cleaner while you focus on other areas. Any brown areas, or discoloration on the grout, is a good place to start.
Shower Curtain Washing Tip
Worried that your shower curtain is getting old or might be showing signs of mildew? You don't have to throw it away! We suggest you just toss it in the washing machine on a gentle cycle with a few towels. Add a half cup of baking soda in the beginning and add a half cup of vinegar halfway through and see if that doesn't do the trick.
Toilet
It's very important that you wear your rubber gloves while cleaning your toilet. Not only are the chemicals you use to treat your toilet often harsher, but
Sink and Counters
The sink should be pretty simple. Just wipe down the counters and the sink with your favorite cleaning product and, if the drain is a problem for you, apply the same solution that you used for your bathtub drain.
It might take going over the sink and counters multiple times to clean everything off of them. With everything that gets put on there day after day the messiness can pile up!
Cabinets
Time to take advantage of your emptied cabinets and do a full dusting and cleaning. Use your all-purpose cleaner of choice and get your cleaning rag into the corners and on every bit of cabinet surface you can get to! Make sure to dry it off so that it doesn't attract more dust!
Floor
It is important to take care of the floor near the end of your bathroom cleaning process. This is because all kinds of dust and small debris will find its way onto the floor while you clean, and if you wash it early on you will find yourself having to re-clean it by the end.
A good sweep shall do for a start. Grab your broom and dustpan and try to get as much off of the floor as possible.
Now it's time your floor scrubbing method of choice. Do you like to mop and keep yourself far away from the ground? Do you like to scrub with your hands and make sure you get every hard-to-reach spot? Whatever works for you, go for it. Just make sure to do a thorough job.
Shine Shine Shine!
Time to do a once-over on everything. Grab your favorite cleaning product that you use to add shine and polish to metal and glass and get to it!
Clean your mirror, your faucet and sink drain, countertops, bath faucet, showerhead, shower drain, window, doorknobs, light switches, and anything else that needs it! This final step
Put It All Back
Remember how we took all of the items in your bathroom out? Now it's time to bring them all back in — but not without making sure that they are clean first too.
Shake out any rugs outside (or wash them if they need it!). Wipe off your soap dispensers, shampoos, toothbrush holders, anything that need it. Make sure it's all sparkling and viola! You're done!
Congrats on your shiny clean bathroom!
Keep Your Bathroom Clean!
If spring cleaning is a task that weighs heavily on you each year, the trick to take the pressure off of your shoulders is to keep your home as clean as possible the rest of the time.
If you are interested in hiring one our professionally trained Maid Bright employees to clean your home, feel free to
schedule a free consultation today
!