June 21, 2019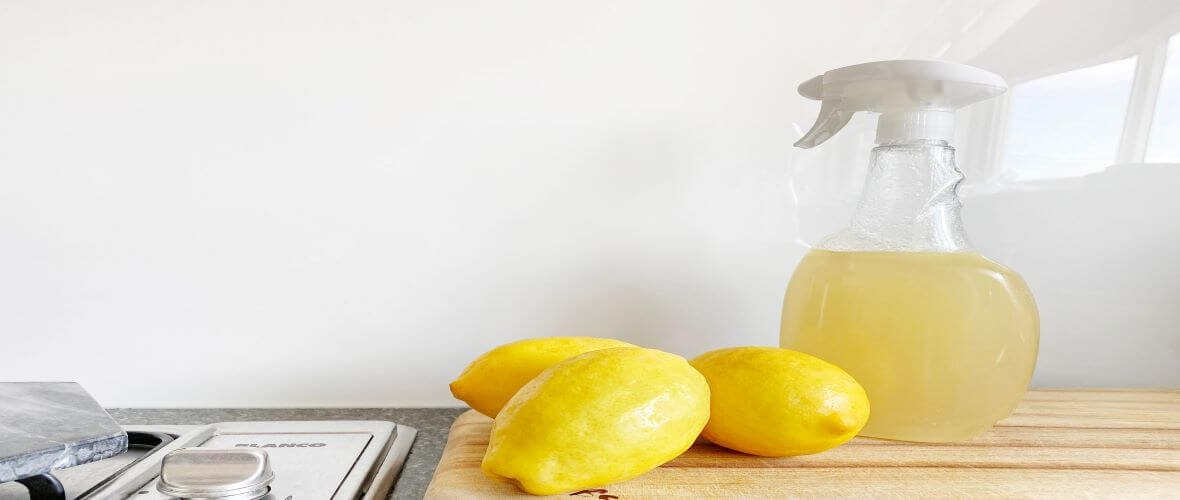 The Ultimate Spring Cleaning Checklist
Spring is here, which means it's time to prepare for spring cleaning and
start feeling clean inside
and out! While the flowers bloom and the earth transforms its colors, pollen and dust build up in your home. Sure, you know the basics of how and what to clean, but you could be missing a lot without a comprehensive spring cleaning checklist.
Whether you have a large home or a quaint apartment, maintaining a clean, organized space can
help to support a healthy immune system
and prevent respiratory issues. With allergies on the rise during the spring season, you'll want to know all the tricks and tips for keeping your home as clean as possible.
Grab your gloves and put on an old T-shirt — it's time for the ultimate cleaning day! Follow this spring cleaning list, and we guarantee you won't miss a spot!
Where to Start When Spring Cleaning
For every room and space, the top is the best place to start. The most efficient cleaners know to work from top to bottom, and here's why — when cleaning, it's best to work with gravity instead of against it. If you start by cleaning the floor and the top of a dresser and then clean a dusty ceiling fan, you'll sweepdust from the fan ontosurfaces you already cleaned, resulting in needing to clean the floor and dresser twice.
This practice works for countertops and cabinets, entertainment centers and rugs, and furnishings in every room — always clean the highest and tallest surfaces first, working from the top to the bottom of the floor.
At-a-Glance Guide to Clean Every Room
Some cleaning tasks apply throughout the entire home. Follow this handy checklist for every room to maintain a clean house, during spring or any other time of year:
Dust ceiling fans, light fixtures, smoke alarms, air vents, exhaust fans, and anything else located on or near the ceiling.
Test batteries on all smoke detectors.
Vacuum curtains and blinds.
Clean molding and baseboards.
Dust cobwebs in corners.
Disinfect light switches, doorknobs, and cabinet hardware.
Clean mirrors and glass surfaces.
Dust and polish furniture and countertops.
Sweep, vacuum, and mop floor.
Cleaning List by Room
Put a spring in your home's step by cleaning every room in your home from top to bottom this season. From townhomes to apartments, cabins to condos, make every room in your residence shine with this simple spring cleaning checklist.
### 1. Kitchen
Dust light fixtures, space above cabinets, range hood, and top of the refrigerator — remember the top-to-bottom rule!
Discard expired food in your pantry, freezer, and refrigerator.
Evaluate cabinet contents — toss or donate unwanted items.
Wipe down cabinets.
Clean freezer and refrigerator, including drawers and shelves.
Clean under and behind the refrigerator, including coils.
Deep-clean oven and stovetop.
Sanitize dishwasher and sink.
Deodorize garbage disposal and kitchen drain.
Clean appliances, including trays and parts: microwave, coffee maker, toaster, crockpot, and others.
Clear and clean countertops.
Sweep and mop the floor.
If you have a carpeted, wood, or tile room next to your kitchen floor, you can sweep the dirt into a pile there to vacuum later. The best way to clean is to consolidate tasks.
2. Entryway
It's the first place you see when you return home, and it's the first impression given to guests. Foyers collect mail, trekked-in dirtfrom the outside, shoes, and outerwear. Your hardworking entrance deserves a deep clean this spring. Studies show walking into a decluttered, clean home has a restorative,
positive effect on your mental health
.
Return most family footwear to bedroom closets. Limit the number of shoes per person allowed at the entry, and consider adding a boot tray or shoe organizer to prevent muddy floors.
Like shoes, household jackets can accumulate over time. If your coat closet is small, overlap bulky coats on top of lightweight ones or place winter coats in storage for the season. Once you've cleared the space of unnecessary items, you're ready for a deeper clean.
Clear clutter — toss old mail and papers.
Return personal items to other rooms.
Hang up jackets and arrange shoes.
Dust pictures and wall art.
Clean doormats.
Wipe down entry furniture and countertops.
Wipe down entryway doors, trim, and walls — a magic eraser does a great job on scuffs and grime!
Sweep and mop the floor — sweep the dirt directly outside or onto the carpet for later vacuuming.
3. Living Room
Epic family game nights, movie marathons with popcorn, dinners around the couch, memories, and laughter happen here — as do spills and crumbs. Give your main living spaces a much-needed rejuvenation with this simple spring cleaning checklist:
Dust art and picture frames on the walls.
Dust and wipe down TVs and electronics.
Dust entertainment centers, coffee tables, and other furniture — and polish any wood surfaces.
Vacuum under and between couch cushions — remove cushions if possible for the deepest clean.
Neatly fold blankets and arrange decorative pillows.
Organize and put away toys, reading materials, and remotes.
Clean the floor.
Living and recreation rooms have various furnishings depending on the use of the space. Use the thin crevice tool on your vacuum to get inside the small areas of your couches and furniture. Remember to start from the top and make your way to the bottom of the room to maximize your cleaning time.
4. Bedrooms
When spring cleaning, bedrooms often take more time than other rooms, especially if you need to tackle a
child's room
or several bedrooms. A clutter-free bedroom and clean sheets help you
sleep better at night
and feel refreshed in the morning.
Spring is a great time to review bedroom clothing, toys, and other decoratives. Before you dive into deep cleaning, first declutter — sort through items to throw away, give away, or keep. Free up room in your closet and drawers by removing outdated and outgrown clothing. Round up unused toys and donate them for other kids to love.
Once you've removed items and tossed trash, you're ready to deep clean what's left. Follow these tips from
professional house cleaners
to spring your bedroom into the oasis you deserve:
Declutter, donate unused items, and throw away any trash.
Dust art and picture frames on the walls.
Wipe down furniture and electronics.
Organize closets and drawers.
Strip bedding and replace with fresh sheets and pillowcases — place to-be-washed bedding outside the laundry room.
Disinfect toys in children's rooms — as a time-saving sanitizing tip, some toys may be dishwasher-safe.
If you have several bedrooms, break down the cleaning throughout the week. A child's closet may take a whole day in itself. Separate bedrooms into smaller tasks, and you'll finish your task list in no time.
5. Bathrooms
Toss expired medicines, toiletries, makeup, and cleaning supplies.
Remove towels, shower curtain, and floormats and wash them.
Dust and wipe down the wall art.
Wipe down cabinets inside and out.
Clean countertops.
Scrub toilets.
Deep clean bathtubs — magic erasers and dish soap work wonders for cleaning the tub.
Sweep and mop floor.
6. Laundry Room
When you complete the bathroom, collect all the used towels and add them to the pile of laundry outside the laundry room. Make quick work of the laundry room following these easy steps:
Toss expired cleaning supplies.
Wipe down shelving.
Clean behind washer and dryer — look out for missing socks!
Remove the lint screen, and clean and vacuum the space the lint trap slides into.
Sweep and mop the floor — to save time, put a load of laundry into the washing machine right before you mop the floor, so it can clean while the floor dries.
Once you finish cleaning the laundry room, tackle the remaining pile of laundry. Return clean towels to the bathrooms and bedding to closet storage.
7. Home Office
With
more Americans working from home
than ever before, home offices have transformed into spaces where we spend most of our time. Workers now use their home offices for long periods most days of the week.
Between coffee mugs, sticky notes, snack crumbs, and dust buildup, there's a good chance your office needs some cleaning. Clean and energize your workspace with these tips:
Dust picture frames and books.
Collect and file essential paperwork, and recycle or shred the rest.
Use canned air or a vacuum to clean out keyboards.
Clean electronics.
Dust computers, monitors, and printers.
Organize and wipe down desk — and polish any wood surfaces.
Empty trash can.
Clean the floor.
This spring, evaluate your home office needs to maintain organization and cleaning. Consider using a filing cabinet or installing a bulletin board to keep papers off your desk surface.
Contact Maid Bright for a One-Time Cleaning This Spring
At Maid Bright, we understand spring cleaning is a worthwhile investment into your home, health, and happiness.
Regularly keeping up with home cleaning will help make spring cleaning feel like less of a chore, but we know how hard it can be when you have a busy schedule. For homes in the greater Washington, D.C., area, our professional, experienced house cleaners are happy to help!