March 29, 2021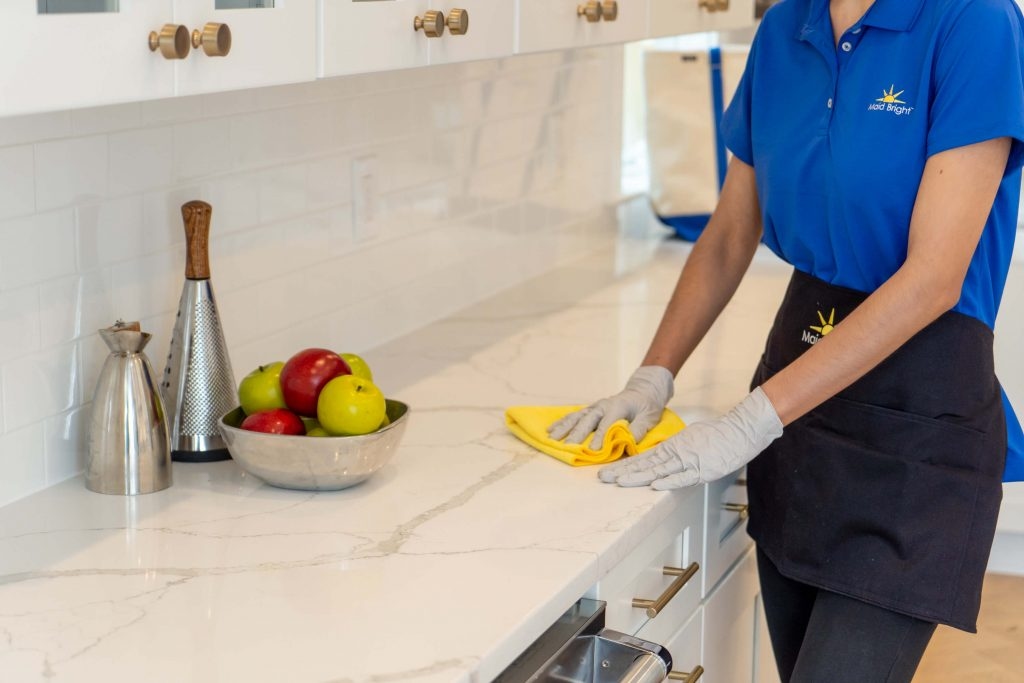 Signs You Might Need a Housekeeper
Keeping an entire household clean is a full-time job, and when you have other priorities, cleaning can fall along the wayside. You might have a demanding job or need to transport the kids to and from their after school activities, and carving out time to keep your counters crumb-free and your rugs vacuumed can be challenging.
Instead of trying to fit your daily chores in after work or in between other events, turn to a residential cleaning company for help. When you hire a housecleaner, you'll have professional assistance in keeping your home fresh and tidy.
You can enjoy coming home to a spotless house after a long day at work or unwinding after your kids are in bed. You can also focus on the sweeter parts of life, like spending time with friends and family.
Still trying to decide if a home cleaning service is for you? Here's a closer look at why you should hire a housekeeper and the benefits it could bring.
You're Too Busy
---
Whether you're wrapped up at parent-teacher conferences, working late at the office, or catching up with friends, your schedule is packed. When you have a long to-do list every day, finding the time to clean isn't easy.
If you could rely on a trustworthy housekeeper to keep your house in tip-top shape, you could cross your chores off your list without lifting a finger — and you'll have one less thing to keep track of.
You Work Long Hours
---
Regardless of if you're in and out of meetings all day or behind a desk, coming home after a long day at work is a relief. However, if your house is a mess, it may not be the sanctuary you need to take a breath and reset.
Instead of trying to tidy up when you're running on fumes, imagine returning to a home that's spic and span. When you hire a housecleaner, you can relax without chores looming over you and enjoy your after-work hours.
You Have a Newborn
---
Being a parent is a full-time job, and having a newborn is like working overtime. If you're a new parent, all your attention and energy goes to your baby — and there likely isn't a lot leftover for cleaning. You still want your home to be neat and as sanitary as possible for your family, though.
Having a reliable housekeeper can help you get through the day a bit easier. You can rest assured that your home is clean and safe, and you can just enjoy spending time with your little one.
Reach out to Maid Bright for Housekeeping Help
We understand that you have a jam-packed schedule of priorities, and cleaning most likely isn't one of them. But at Maid Bright, keeping your home clean is our only priority. We've specialized in residential cleaning services for over 16 years in the D.C. Metro area, so you can trust us to provide a range of services that will make your life a little brighter and your home a lot cleaner.