October 11, 2021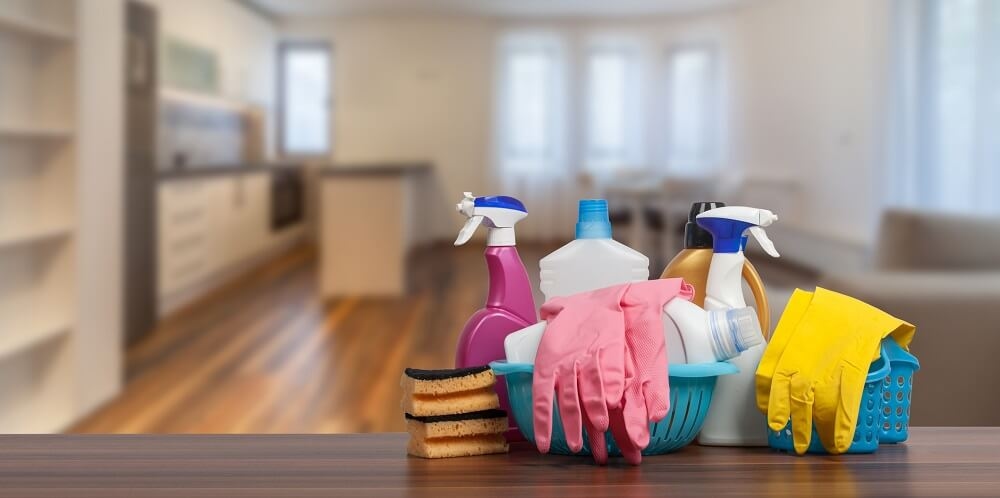 Sharpie Stain Removal Guide 
Accidents can happen at any time, regardless of how careful you are or how many times you've asked your kids to stay out of the permanent markers. Knowing what to do when you find a permanent ink stain always pays off. It may even save your favorite rug or blanket.
Sharpie permanent marker stain removal is easier than you may think — you probably even have most of the supplies you need at home. In many cases, all it takes is some rubbing alcohol and a little elbow grease to get the job done. However, the removal process will vary based on the stain's material or surface.
For best results, start working on the stain as soon as you notice it. If you don't have the time or space to treat the stain properly right away, there are still many different techniques and products you can use to get rid of Sharpie stains.
What Will Sharpie Wash Out of?
Most stains from permanent ink won't immediately wash out in the laundry, especially if they have had time to set deep into the material. Luckily, with the right products and a bit of time, you can find a simple, budget-friendly solution for removing permanent ink from your belongings. There are even quick fixes you can try for emergencies in public settings.
Some commonly stained surfaces you can use home remedies to remove stains from include:
Clothes
Shoes
Cabinets
Wood floors
Carpet
Plastic
Glass
Skin
Walls
Compiled here is all the information you need to get rid of Sharpie stains on difficult surfaces effectively.
What Household Products Remove Sharpie?
Many of the products you can use to get rid of Sharpie stains are items you may already have at home. The products you need will depend on the stain's surface.
Standard household products you can use to remove Sharpie stains include:
Nail polish remover: The acetone in nail polish remover can break down permanent marker stains on thick, strong fabrics.
Hair spray: Spray your hairspray a few inches away from the stained surface and thoroughly soak the stained area, letting it sit for a few minutes before wiping away.
Distilled white vinegar: This item is a natural sanitizer, cleaner and stain remover safe for most fabrics and materials. Mix a tablespoon of dish soap, one tablespoon of vinegar, and two cups of water for an eco-friendly stain removing solution.
Rubbing alcohol: This product is an excellent stain remover you can use on many surfaces, including granite counters and leather furniture.
Baking soda: Scrubbing baking soda on the affected area with a toothbrush can help take the stain out of the material.
Hand sanitizer: In emergencies, you can try working stains out with a cloth and some hand sanitizer.
Toothpaste: Apply toothpaste mixed with baking soda directly on permanent ink on walls.
Step-by-Step Guide to Removing Sharpie Stains
Find the best ways to remove permanent ink for a clean surface by following the steps below.
1. Identify the Surface
The most fundamental step is to determine what type of surface is stained. Certain products and techniques are more effective than others depending on the type of material. For example, removing Sharpie from wood flooring requires a much different process than getting rid of Sharpie stains on skin.
2. Gather Necessary Supplies
After identifying your surface, the next step is to prepare your tools and products for the removal process. The supplies are mainly dependent on your surface. Check out the list below to figure out which products you should use based on the stain's surface:
Skin: Rubbing alcohol or a gritty soap or cleanser will help remove Sharpie from skin quickly.
Fabric: Remove Sharpie from the fabric of clothing, table cloths, curtains, and more with nail polish remover or rubbing alcohol.
Wood: Removing Sharpie from a wood flooring or your wooden cabinets can be accomplished with commercial products, rubbing alcohol, or vegetable oil. Note your floor or cabinets' finish, which may impact your stain removal process.
Painted walls: Use baking soda, toothpaste, rubbing alcohol or soap, and water with a cloth to gently rub the stain out of the paint.
Plastic: Hand sanitizer will remove Sharpie marker easily within a few quick dabs.
Carpet: Use nail polish remover to cleanly dab away traces of permanent marker ink from your carpets.
Glass: When deciding how to get Sharpie off of glass, you can try rubbing alcohol, nail polish remover, or toothpaste mixed with baking soda.
3. Decide Which Technique to Use
When you have the right products and tools in hand, you have to decide which method of attack will be most effective at removing the permanent ink. Try applying most products directly to the stain or use a cloth to dab away the permanent ink for the best chance of success.
With some surfaces, such as carpet or clothing, you want to dab carefully to avoid smearing the marker further into the material. When removing stains from clothing or other fabric materials, work on the side of the fabric opposite the stain. This trick makes it much easier to push the stain out rather than trying to rub it away.
4. Rinse and Repeat as Necessary
If the Sharpie has been sitting for a while, you may need to work longer on getting the stain to lift — scrub, wipe, or dab at the stain repeatedly until you start to see some progress. When you see some results, you know your method is working and you can repeat it until the stain is gone.
Once the stain is gone, rinse your surface with water to remove any access product, dry it off with a clean cloth and you're all done. If you still see no progress after several minutes of working at the stain, change your technique slightly or use a different product to determine if something else will work better or give you quicker results.
Call Maid Bright for Expert Cleaning Services
Maid Bright is a family-owned and -operated local business that's been cleaning local private residences in the Washington, D.C., metro community since 2004. We have a proven track record for providing first-rate service and superior cleaning results and have received recognition through numerous awards, including the Angie's List's Super Service Award for 10 consecutive years.
Our mission is to deliver specialized, customer-friendly cleaning services and ensure a positive experience every time. We provide a complimentary, obligation-free in-home consultation so you can learn more about how Maid Bright can help you before committing to a service.
We respond to inquiries rapidly so you can get the cleaning services you need as soon as possible. Fill out
our online contact form
to learn more about our services or give us a call at 1-888-624-3274 to speak with a team member today.