October 26, 2020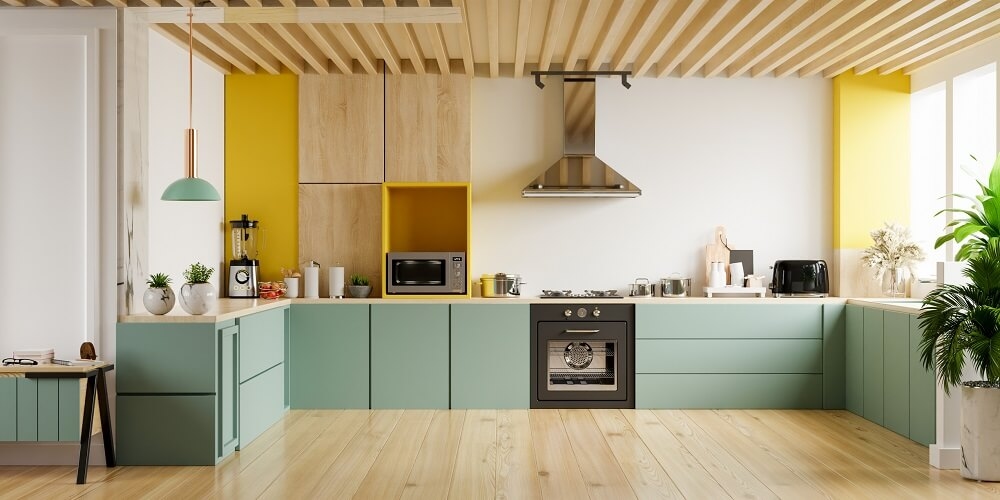 Pros and Cons of Hiring a Maid Service
Cleaning is a significant source of stress for homeowners and apartment dwellers. You lose out on valuable free time, you rush to clean your home before hosting company, or you don't even know where to begin. With so many troubles that come up with tidying your house, you can't help but think you should hire a cleaning service.
Pros to Hiring a Maid Service
If you're unsure about hiring a cleaning service, consider the advantages. Countless homeowners hire professionals to clean their homes to get these benefits of hiring a maid service.
Reclaim Your Free Time
It can take hours to tidy your house, depending on its size and how deep of a clean you need. Dusting, vacuuming, and wiping down surfaces are only the start of cleaning your home, and those chores are already time-consuming. When you come home from work or the weekend rolls around, you don't want to waste your precious relaxation hours tackling a messy home.
Imagine how much free time you'd have if you didn't have to worry about cleaning your home yourself. Run errands, entertain guests, enjoy the company of friends and family, or catch up on well-deserved rest and relaxation with the benefits of hiring a maid. Even if you hire a more sporadic service for deep cleans, you'll only have to take care of spot-cleaning and minor issues that come up over time.
Get Help From Expert Cleaners
One of the best cleaning service benefits is hiring an experienced cleaner. A team of experts will come to your home and know exactly how to handle everything. They'll use the right products on the appropriate surfaces, and they'll be efficient with their time.
The average homeowner may not know the best way to clean everything in their home or the best products to use. If you try to tidy and disinfect your home yourself, you might not get the most efficient clean. You could skip vital steps of the cleaning process or miss something in a deep clean that an expert would know to take care of.
Professionals will also be physically capable of cleaning your home, which could have been a challenge for you or your family members. If you or people in your household have trouble with mobility, reaching high places, or repetitive motions, professional cleaners will take over the challenging tasks.
Keep Your Home on a Cleaning Schedule
When you hire a cleaning service for repeat visits, they'll establish a routine for your home. The professionals will clean every room monthly, every other week, or weekly as it suits your needs. That creates dependability. You won't have to ride the stressful roller coaster of living in a spotless and organized home one week to navigating a chaotic environment the next.
Cons to Hiring a Maid Service
You can't accurately evaluate whether a cleaning service is right for you unless you also consider the possible drawbacks. Here are the potential downsides of hiring a maid service.
You Get What You Pay For
Everyone loves a good deal, but there's a fine line between saving money and compromising on quality. When it comes to hiring a maid service, you get what you pay for. Paying an amount that seems too good to be true means you probably won't receive a quality clean for your home.
Do your research to reap the benefits of a maid service. Find a reputable cleaning service with these tips to avoid this potential drawback.
Compare prices: See what works with your monthly budget, but don't let that be the only determining factor.
Consider testimonials: Look into what other people are saying about the company. Customer testimonials should show you reactions from new and returning customers alike.
Evaluate their experience in the field: Find a reputable company that's been in the business for years. You want prompt, professional, and dependable cleaners with a lot of experience.
Look into the services a company offers: Ensure the business you're considering offers what you want for your home. You may also look for scheduling flexibility to fit your cleaning needs.
Things May Not Get Cleaned the Way You Normally Would
Luckily, this con to hiring a maid service is easy to overcome. You could accept the adjustment — let the benefits outweigh this disadvantage, and enjoy more free time. But if you're picky about how to take care of some areas of your home, chat with the professionals. Let them know if you have any specific concerns, and a trustworthy company will be happy to work with your specifications.
It Might Take Time to Find a Maid Service You Can Trust
There are a lot of maid services to pick from. Finding the right one for you may seem overwhelming at first. Again, testimonials come in handy. To make your search easier, you should also consider these factors.
Your location: Make sure the companies on your list serve the area you live in. Starting here will help narrow down your choice significantly.
Your budget: Calculate how much you want to pay for maid services. Your price will depend on the size of your home, the services you need, and the frequency you want cleaners to visit. Look for a company that offers a free estimate to help you decide.
Their services: Not every company offers the same services. Look for experts that offer various cleaning options for your home. Whether you need monthly, move-in or move-out services, or other home cleaning solutions, freedom of choice will be valuable.
Maid Bright Has Employees You Can Trust
If you want to experience the pros of hiring a maid service, look no further than Maid Bright! We've designed our offers to provide flexible cleaning options for residents in the Maryland, Washington, D.C., and Northern Virginia areas. When you trust Maid Bright to clean your home, you'll select from our services that go above and beyond.
When you get in touch, we'll provide a free in-home consultation and give you a total cleaning cost based on your needs. From there, we'll handle the rest. Go out and tackle your to-do list while our professional staff cleans and disinfects your home, and we'll let you know when to come back. Return to a sparkling clean space and forget the stress of a messy home.