November 11, 2022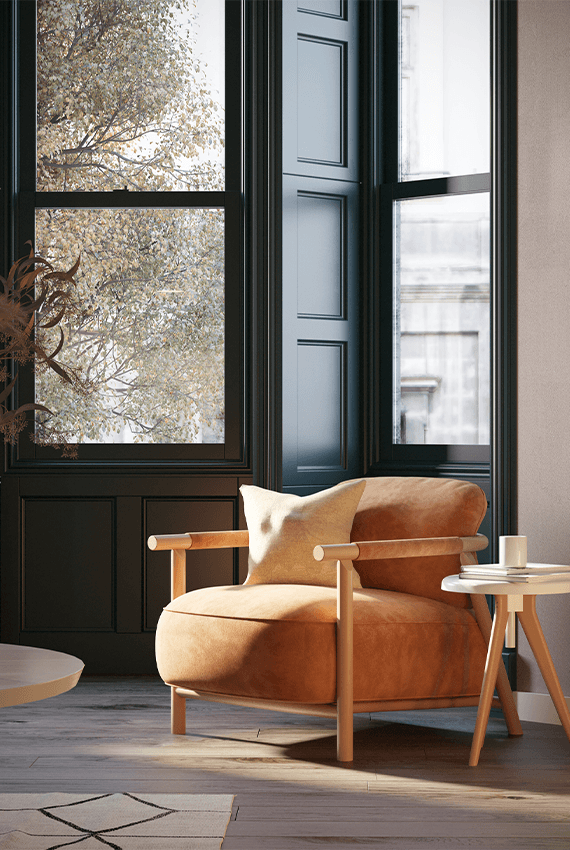 Prepping Your Home for Guests
The preparations can seem endless when you host guests during the holiday season. First and foremost, you want your home to be welcoming and comfortable so your friends and family enjoy their stay. But trying to discern what you need to do can be challenging, especially when it's easy to overlook the little things.
We've put together this guide to help you prepare your home for house guests. It covers everything, so you don't have to worry about missing any details.
Clean Your Front Porch
The first impression your guests have about your home is its front porch. Sweep your porch and remove any items that shouldn't be there. Tidying your front porch shouldn't take very long and will help your guests feel welcome.
Tidy the Inside Entry
Since the first room your guests will see is the inside entry, tidy it so guests don't feel like they are invading your personal space. Tidying up will involve removing items like shoes, coats, or papers and adding a candle or a candy bowl to the entry table if you have one.
Add Lights
If your overnight guests arrive after dark, ensure you turn on exterior lights to welcome them. Leave a light or lamp on in your entryway. It's a good idea to add nightlights around the house in hallways, bathrooms, bedrooms, and the kitchen as well. When your guests have to use the bathroom at night or get up to grab a snack, they'll still be able to see where they're going.
Declutter
Hotels and inns feel comfortable because they only have the essentials. You can think of your guest rooms as inn rooms and declutter them using this mindset. To declutter the rooms:
Remove personal belongings.
Make room in the closet for luggage.
Leave empty hangers in the closet.
Thoroughly Clean Your House
A thorough cleaning of your home freshens it and ensures everything is dust-free. Here are some tips to help you thoroughly clean your home:
Use scented cleaning products: The scent will linger throughout your house.
Vacuum carpet: Carpet traps hair, dust, and dander, so even if it doesn't look dirty, it could still need vacuuming.
Dust furniture: Dusting the furniture cleans and polishes it.
Clean the furniture: Use furniture cleaners to wipe down chairs and couches.
Take out the trash: You don't want your trash cans to overflow or smell.
Clean litter boxes and animal cages: Animal cages and litter boxes can become musty.
Give your pets a bath: Your freshly washed pets won't leave as much shedding or dander.
Mop the floors: Your floors will be shiny and clean.
Catch up on laundry: If you do it beforehand, you don't have to worry about it while your guests are over.
Wash all bedding and linens: There's something rejuvenating about going to bed with fresh linens and bedding.
Prepare the Guest Room and Bathroom
One of the most crucial aspects of preparing for your guests is prepping the guest room and bathroom. To prepare the guest room:
Add extra blankets and pillows to the room: Everybody has different preferences, so you want to provide plenty of options.
Crack a window: If you haven't used the guest room in a while, cracking a window airs it out.
Prepare the bedside table: Ensure there is a bedside table in the room so guests have a place to put their phone, book, or glass of water. You can add a vase with fresh flowers, a reading lamp, and an alarm clock to the bedside table and stock it with bottles of water or snacks and reading material.
Leave the Wi-Fi password in the room: Leave a notecard with the Wi-Fi password somewhere in the room, like on the bedside table or dresser.
Provide snacks: Place on-the-go snacks in the guest room. Include items like granola bars, dried fruits, bananas, and crackers. Consider also preparing a welcome snack, like a sandwich with chips and a drink.
Set up a self-service coffee station: If you can, set up a single-serve coffee maker or electric tea kettle in the room.
Provide commonly forgotten items: Place extra toothbrushes, razors, soaps, shampoos and conditioners, toothpaste tubes, and other commonly forgotten items in the room.
Leave a welcome note: A handwritten note is meaningful and reassures your guests that you don't view their visit as troublesome.
To prepare the guest bathroom, you should:
Remove all personal items.
Stack extra towels and washcloths in the bathroom.
Stock extra toilet paper.
Consider adding an air freshener or reed diffuser to the bathroom.
Consider decorating for the holidays.
Communicate With Your Guests
Communication is always important, especially when it comes to preparing for guests. You must know when your guests are planning to arrive to know how much time you have to prepare. If you have children, you can review basic rules with them, like knocking on doors before entering.
When your guests arrive, let them know where their room and bathroom are and where they can put their things. Most guests want to unpack and settle after arriving. Let your guests know what to expect in the morning, such as if you will prepare breakfast or if they should feel free to serve themselves.
Ensure you let your guests know if you have any plans during their stay to prepare them for events or free time. Communicating with your guests helps them feel more comfortable and know what to expect.
Create a Schedule
Create a loose schedule to give to your guests. You don't want the schedule to be too rigid, but you want to give your guests an idea of the itinerary. Include things like meal times and locations, entertainment plans, and free time.
Contact Maid Bright to Clean Your House
With so much to do to prepare your house for guests, it can seem overwhelming. Deep cleaning can take time you may not have. Let us make it easy by checking that task off your list.