September 12, 2022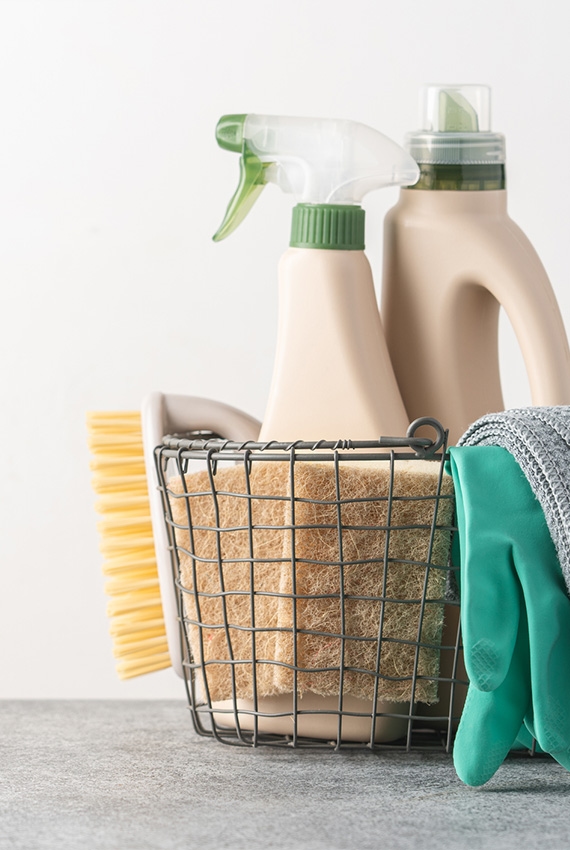 Cleaning Supply Organization Ideas for More Efficient Cleaning
A clean space can promote feelings of happiness and peace. To create these areas, you have to be able to find your cleaning supplies first. This guide will provide tips on keeping your cleaning supplies organized so you can maintain joyful and spotless spaces.
Supplies to Keep on Hand
Whether you live in a multistory home or an apartment, there are a few cleaning supplies you should always have around. Some of them include:
Microfiber cloths.
Scrub brush.
Toilet brush.
Broom or vacuum.
Mop.
Duster.
Multipurpose cleaner.
If you want more organic cleaning options, consider including distilled vinegar, baking soda, and a dishwashing liquid in your cleaning kit.
Safe and Stylish Storage
Evaluate your tools and products. Only keep tools that work and products that haven't expired yet. If you have multiple open bottles of the same brand of cleaning product, consider combining them. Be careful never to mix different cleaning brands or formulas.
For an aesthetic option, you could store products and supplies inside glass jars or spray bottles. Keeping supplies in these containers will help your space stay uniform and clean. Just be sure to label your products clearly and never mix solutions.
Keeping your supplies safe is often easy to do stylishly. Hiding your supplies behind the closed door of a closet or cupboard improves the aesthetics of your space and prevents little ones and pets from accessing them. Using a cute basket to store products in a closet can keep them safe from open flames or hot pipes.
Supplies Organization Ideas
There are several ways to ensure your cleaning supplies are organized and ready to use:
Cleaning caddies: These are great for carrying around your organized supplies.
Hanging storage: Hanging shoe cubbies, hooks, and mounted baskets can maximize space. They help keep brooms and mops in one place and cleaning products away from children and pets.
Lazy Susan: This turntable allows you to access supplies in tight cupboard spaces.
Tension rods: Hang up your spray bottles and gloves on one of these items and free up more room in your cupboard or closet.
Stay Clean With Maid Bright
Organization can help you clean more efficiently, but sometimes there just isn't enough time in the day to keep up with it. Our team at Maid Bright understands how important your time is, which is why we are happy to offer our cleaning services so you can enjoy spending more time with the people you love.
Contact us online today
to book a cleaning.