September 23, 2021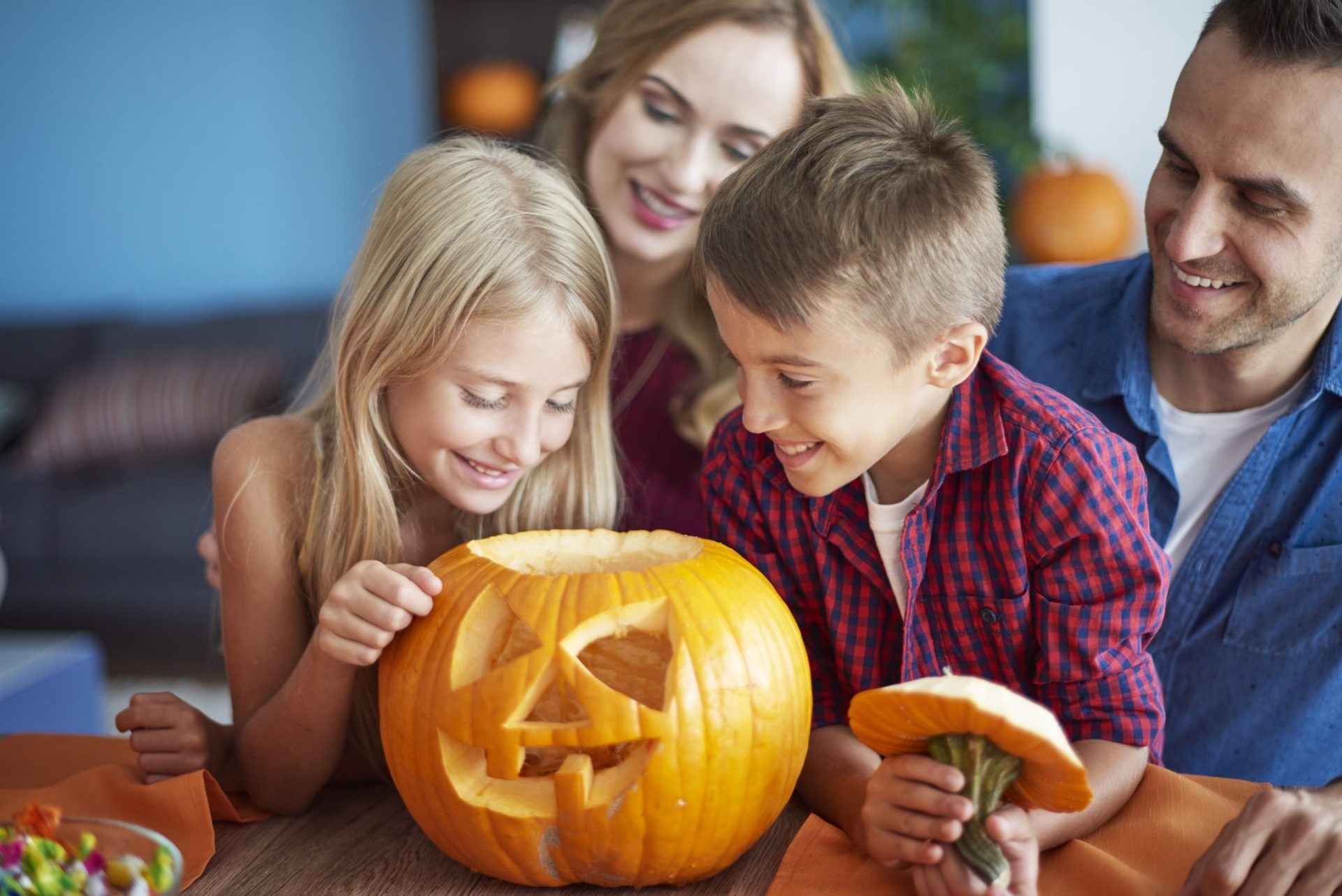 No-Mess Halloween Activities
While Halloween is a fun time of year for spooktacular activities, the scariest thing about the holiday might just be the mess Halloween crafts leave behind! From water splashes after bobbing for apples to pumpkin spatter and black paint from crafts, the chaos can be overwhelming. Luckily, Maid Bright has a few ideas for enriching, fun and no-mess Halloween crafts for kids of all ages.
Halloween Activities With Quick Clean Up
Check out these great activities to try this October:
Pressing leaves: Put the colorful autumn changes in your area to good use! Have children gather pretty leaves and press them in between pages of an old book. After a week or two, the leaves will be dried out enough for projects. You can paste leaves in cute combinations on paper for an autumnal arrangement or use markers to draw faces on them and create leaf monsters or leaf jack o'lanterns.
Ghost mobiles: Get small pieces of gauze or white fabric and cut them into squares. Old bed sheets are perfect for this craft. Glue the fabric over foam balls, which you can buy in any floral supply shop, and paint spooky faces on your creations. Loop a thread through the top and hang your ghosts from ceilings or in windows.
Mess-free mummies: Cut out gingerbread people shapes from thick cardboard, as large or small as you like. Get strips of masking tape and gauze and let kids wrap each mummy in the tape or gauze. You can draw on the eyes or use googly eye stickers.
Sensory exploration monsters: Fill three-quarters of a clear bottle with light corn syrup, then fill the rest with warm water and enough food coloring to create color. Add a tablespoon of glitter or plastic confetti and use a hot glue gun to seal the bottle shut. Give kids googly eyes, streamers and cardboard to decorate their monster. When the monster is done, hold it up to the light and swirl it upside down. The corn syrup and water will cause the sparkles to swirl and dance for a fun sensory experience.
Pumpkins: If you love the idea of real pumpkins but hate the mess, you can use markers to decorate the gourds, wrap them up in gauze to make "mummy pumpkins," or cut pumpkins out of paper. Use googly eyes to complete the look!
Halloween Mess? Clean Up With Maid Bright
If you find yourself with a Halloween mess or need cleaning services at any time, contact Maid Bright for professional, thorough cleaning to leave your home gleaming and fresh. We can help whether you need one big clean or regular service to keep your home looking its best.
Contact Maid Bright today
to schedule your cleaning!