January 31, 2017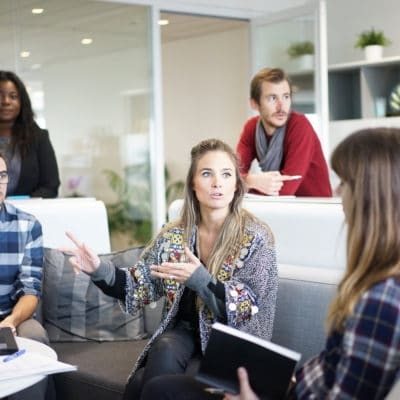 New Year Tips for your Business!
Happy New Year everyone! The new year is in full swing and we hope 2017 brings peace, joy, tranquility and further success to your personal and business life! The New Year is a time to reflect on the past, bring to the future what is best and discard what might not be so great. The New Year is not necessarily a blank canvas, but a canvas to improve on and keep doing what is working for sure in terms of your small business. It's a time to set new goals and put them into action step-by-step.
Clean House
We hear this every year in terms of our personal lives, space and physical environments. This concept also applies to our business lives. The physical space may look like chaos, especially after the holidays. Files might be out of order, the kitchen/break room may need cleaning, the computers may have too many fingerprints or dust accumulation. The first step is for everyone working together to clean their physical space. Once this is done, the next step is organization of the environment, whether it is physical files or computer files and desks. If we start the year out put together, the remainder of the year should follow this way. The keyword here is FOCUS.
Assess
Get the team together for a New Year meeting. Before the meeting, ask everyone an area that the business should focus on i.e.; community service, customer satisfaction, business leads and business reviews. Ask for the team's input on which of these areas needs the most improvement and suggestions for how to implement these provisions.
Accountability
After assessing which area in your business needs the most improvement, and who will be responsible for each action item, each individual should create a plan for action. The indicated individual should focus on their items and report on action taken and the end result quarterly. If a team member is held accountable to report on specific items during a specified time period, they are more likely to focus on their task.
Action/Implementation
Each team member should have a plan for action. For example, if an individual is responsible for increasing community involvement they should have a goal for the month and organizations they plan to work with. Contacts should be lined up and other team members who will participate should be recorded. Also, these efforts can be made public on social media. Plans for action should just not be a plan for action on paper, but put into action. These plans can be saved on a cloud system such as Drop Box or a designated company file for action items.
Results
The end results are important, but more importantly the effort and accountability by each team member is just as important. Quarterly, the team needs to get together on discussed areas for improvement and track the end result. Results should not just be discussed at the end of the year or the beginning of the new year; progress should be tracked more frequently. The tracked results should also be more specific than good, bad, increased, decreased. The end results can be recorded qualitatively such as a 20% increase in business reviews, 10 new community service projects, etc.
Finally, remember to have fun in the process! Seeing your business grow and team work together is the best part of setting new goals and improving on the previous year. Use this action plan and you will be on the path to small business success!
Up Next...
January 27, 2017
Best Of NoVA 2017 Poll!