June 07, 2021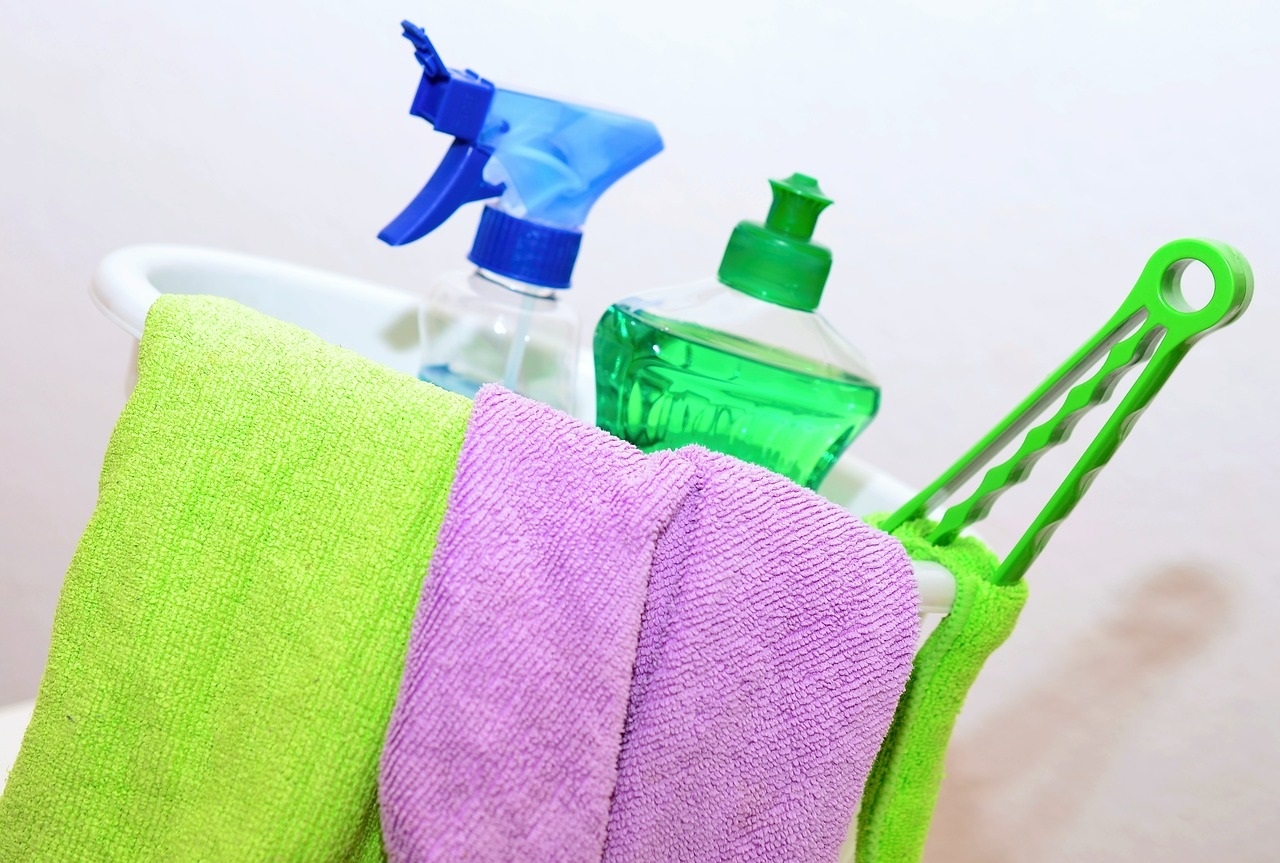 3 Must-Have Cleaning Supplies
In any home, it's important to have a decent stock of specific cleaning supplies. There are all kinds of surfaces and objects that need sanitizing daily or weekly, and using the proper treatments on them helps maintain proper hygiene in your house.
You'll find many products to choose from when you begin compiling your list of products to buy. If you need some assistance, Maid Bright can help you decide which types of cleaning supplies will work best for you. We have over 16 years of experience cleaning homes, so we understand what it takes to keep residential properties looking their best.
Multipurpose Cleaners
---
If you want a cleaner that is safe to apply to many different surfaces — places like tabletops, door handles and shelves all need regular sanitizing — a multipurpose cleaning solution may be your best bet. These sprays are highly versatile and handy to have when you need to clean your home quickly. Most stores sell many brands of these cleaners, so try different selections to find the one for you.
When you're short on all-purpose cleaners or time, you can contact Maid Bright to clean your home with our professional supplies. We'll provide you a free in-home consultation so we know what to bring to handle the job.
Floor Cleaners
---
Keeping your floors clean can be a constant battle, especially if you have kids or pets. Understanding the kind of floors you have in your home allows you to maintain them properly, as each of these types requires a specific cleaning method:
Wood: Some wooden floors have finishes and wax on them to help extend their life span. Specific chemicals work with the coating of your boards to give them a shine and prevent scuffing. Mopping your hardwood with one of these options is a great way to clean up any excess debris while boosting the existing protection on your floor.
Carpet: Fibers on a carpet call for a deep-penetrating liquid to remove any stains. Hand-held brushes are perfect for scrubbing in any foaming sprays you use for your rugs or carpeting.
Tile: Tiles can withstand brooms or microfiber cloths. As a quick cleaning tip, you can use simple diluted bleach with soap and water to keep this flooring type gleaming.
Tough Stain Removers
---
Some tough stains, such as those on stovetops or in bathrooms, require even tougher cleaners. Heavy-duty cleaning supplies for these situations could include:
Baking soda
Diluted bleach
Rubbing alcohol
Store-bought specialty cleaners
Remember to be careful with any chemicals in your home, and always read the labels before use.
How to Clean Your Home Quickly
One of the best quick cleaning tips we can offer is to call a professional home service like Maid Bright. Our employees have specialized training to scrub the obvious places as well as the spots most people don't even think about. That attention to detail is what makes our company stand apart from others, and it gives you complete confidence that we will leave your house in pristine condition every time.
And once we have your home sparkling, we can provide helpful tips and must-have product recommendations to help you keep it that way — or schedule regular visits to take care of everything for you!
Book Your Professional Home Cleaning
Join the Maid Bright family today to get a consistent home cleaning service and quick cleaning tips from our friendly professionals!
Schedule a service
through our website and we'll get in touch with you promptly.