March 18, 2020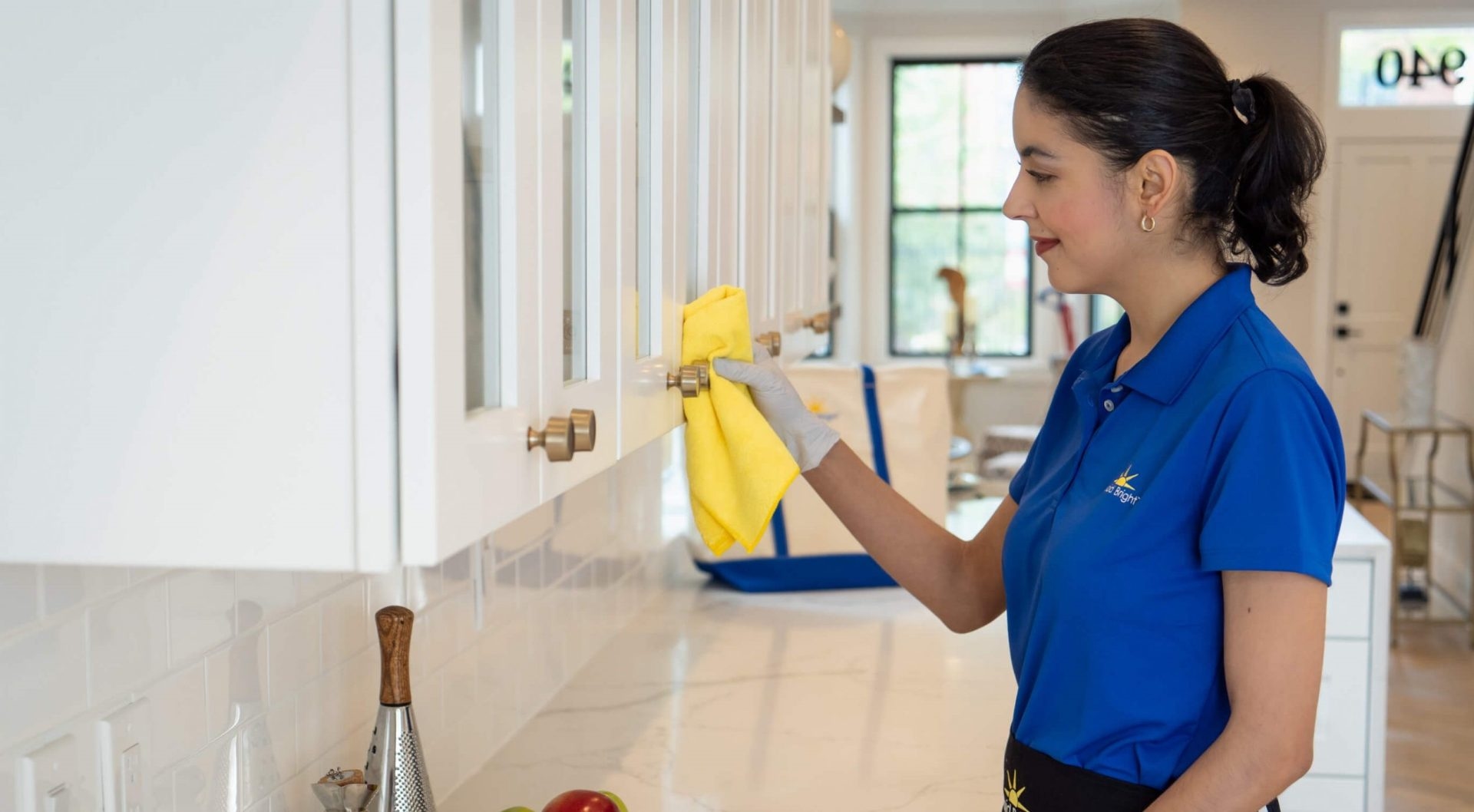 Maid Bright's Response to Your Coronavirus (COVID-19) Concerns
As the concerns for the Coronavirus (COVID-19) continue to grow and affect the daily lives of everyone, Maid Bright is here to keep your home clean and healthy while prioritizing the safety of our customers and employees. We are continually and diligently following the guidelines and protocol published by the Center for Disease Control and Prevention for preventing the spread of viruses.
Here's how we are helping keep your home clean and healthy at all cleaning appointments:
Our cleaning teams are instructed to wear gloves when they clean your home and use a new pair of gloves for each house they clean.
Our cleaning teams are instructed to use shoe covers when they enter your home to avoid bringing in unnecessary dirt, mud or grime into your home.
We use a neutral, hospital-grade disinfectant (Spectra System 3) on surfaces, kitchens, bathrooms, door handles, light switch plates and all across your home.
We ensure the proper dwell time needed for disinfectants to work properly before wiping or cleaning from surfaces.
We use a new set of microfiber cleaning cloths for each home we clean. At the end of each day, the towels are laundered and sanitized at a professional facility to kill any germs or bacteria.
Our cleaning equipment is cleaned and sanitized at the end of each day.
Additionally, we have instructed our employees experiencing flu-like symptoms to avoid coming to work. We kindly ask our customers to reschedule their cleaning appointment if they are also experiencing flu-like symptoms. We will continue to monitor the situation closely and evaluate additional measures as necessary.
If you have any further questions or concerns please feel free to email us at
service@maidbright.com
or call or text at 888-624-3274