March 06, 2017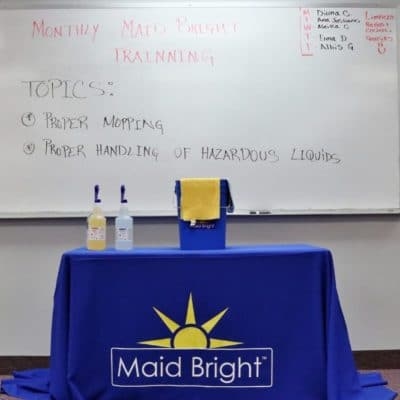 Maid Bright Monthly Employee Training Video
Every month Maid Bright's staff members get together to review and assess the training and safety aspects of the service in order to provide a consistent and reliable cleaning service to the customers.
In this way, we are able to ensure that policies and standards are maintained and followed by throughout the board.
Our employees put in a lot of hard work and training into making your home clean and pristine. It starts with proper training!