December 01, 2021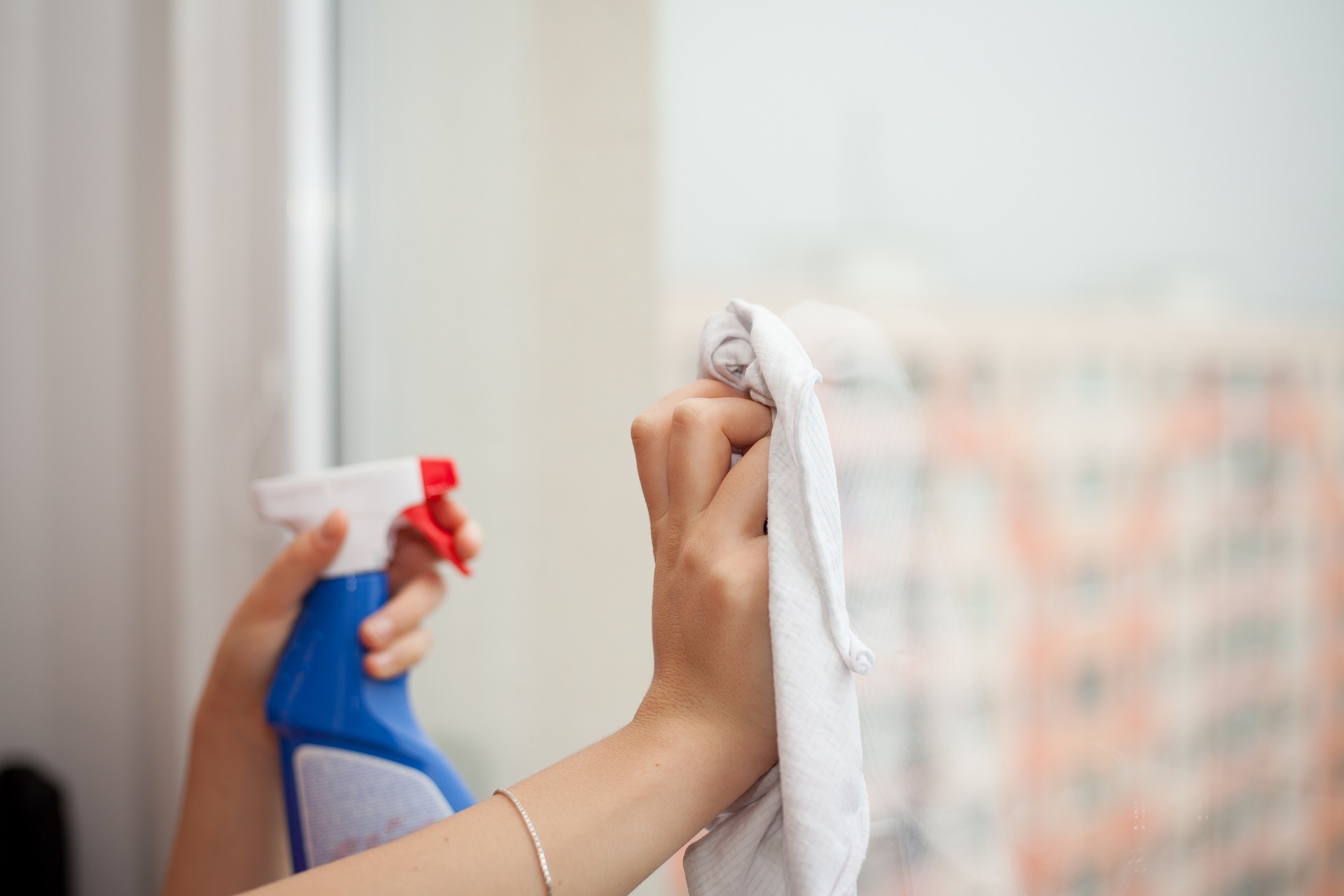 How to Remove Sticker Residue From Almost Any Surface
It's hard to avoid sticker residue. Most products you buy in a store, from books to groceries, come with a price sticker, informational sticker from the manufacturer or some other label. While some labels peel off satisfyingly clean, some leave a sticky spot. The residue left behind can attract dust and debris.
Fortunately, you can defeat virtually any adhesive.
How to Remove Sticker Residue
Here is how you can get rid of sticker residue from virtually any surface:
Use a blow dryer: For most surfaces, from books to plastics to appliances, a blow dryer on a low heat setting can help. Just direct the air over the sticky surface and use a plastic scraper to dislodge the adhesive gently.
Use a warm, soapy cloth: For ceramics, dishware, plastics and metals, once you have used a blow dryer and scraper, you can clean any remaining residue with soap and water.
For sturdy surfaces, you can try more intensive methods: For wood, glass, fabric and plastic without delicate paint, you can usually use vodka, vinegar or rubbing alcohol. Test the substance on a small inconspicuous area to make sure it won't damage the finish and then soak the adhesive with alcohol or vinegar. Wipe it clean after a few minutes.
For pots, pans, dishes and plastic goods, try oil: This is best for surfaces where you can easily wipe away or wash away oil. It is effective because oils dissolve adhesive. Just dab mineral oil, baby oil or coconut oil on the adhesive residue and scrape after a minute or two with a plastic scraper. Use a cloth with soap and water to remove the oil.
Contact Maid Bright for Help With Sticker Adhesive
Whether you need some help keeping your home tidy, need cleaning up after a big event or find your fridge covered in adhesive from stickers your kids have been playing with, Maid Bright can help. No job is too small or too big, and our professional cleaners have the training and experience to tackle any cleaning task. Our team knows how to remove sticker adhesive, deep-clean delicate upholstery and leave your home smelling and looking fresh.
We arrive on time and our professional Maid Bright teams have the tools to make your home gleam again.
Book a cleaning today
and request an estimate to find out about our pricing, or give us a call at 1-888-624-3274 to discuss your cleaning needs with our team!