January 04, 2022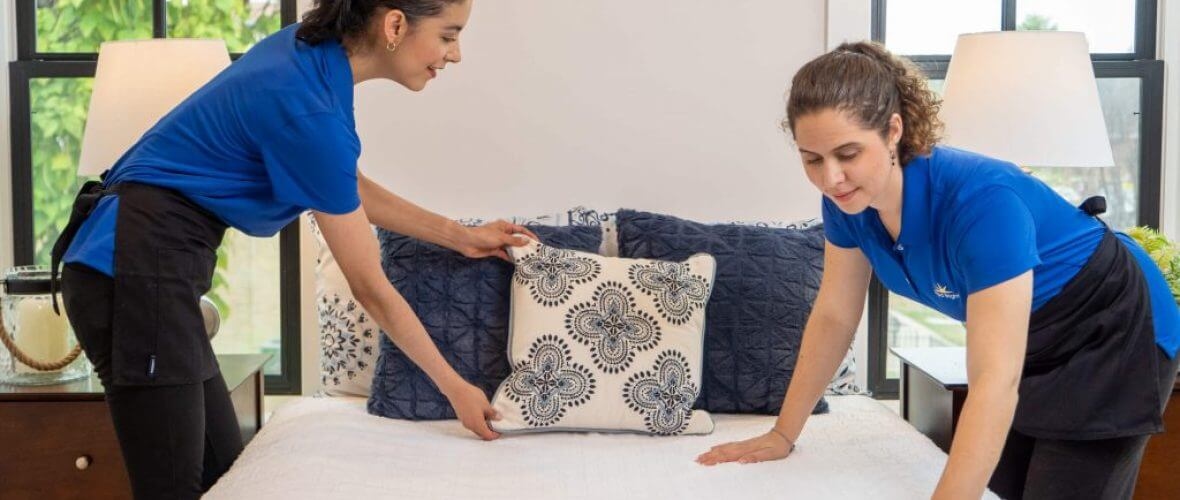 How to Remove Stains From Upholstery
Whether you accidentally dumped a glass of wine on your couch or your child wiped their hands on your loveseat, stains happen. Seeing your beautiful furniture looking messy can feel frustrating. The good news is, you can get stains out of upholstered furniture. Use Maid Bright's upholstery stain removal tricks to work magic.
1. Look Over the Instructions
Before you begin, check out any instructions that came with the furniture. The cleaning guidelines outline what is and isn't safe to use with the furniture's material. You want to use appropriate products and techniques for all upholstery.
2. Test a Small Patch of Fabric
Before you try to get rid of the whole stain, test out your cleaning solution on a small, less-visible part of the furniture. That way, if the stain spreads or the solution reacts poorly with the furniture fabric, you only affect one portion of the piece.
3. Use the Right Cleaner
The directions or tags on your furniture will help you see what product to use. Each one is labeled with a letter:
W: Water-based solutions include mild detergents you can apply to the fabric using a soft brush. Move the brush in circles, get off everything you can and vacuum the spot.
S: Mild solvent works for pieces with an S. Don't mix the product with anything else, and perform your cleaning in a room with plenty of ventilation to keep the air circulating.
WS: Mild solvents and detergents fall into this category, and you should follow the directions on the bottle for their use.
X: You can only vacuum or brush off furniture with an X as cleaners can stain or damage the upholstery.
4. Try Steam Cleaning
If the stain doesn't budge with cleaning products, you can try steam cleaning to get it off. Get your iron and set it to steam. Run it over the affected area several times and use more water to dab away the stain.
Contact Maid Bright for Your Toughest Stains
Sometimes stains sit for too long, and you can't remove them no matter how much elbow grease you apply. That means it's time to call in the professionals. Contact Maid Bright at (888) 624-3274 or
reach out online
and request an estimate for help with stain removal and other home cleaning services.