July 19, 2021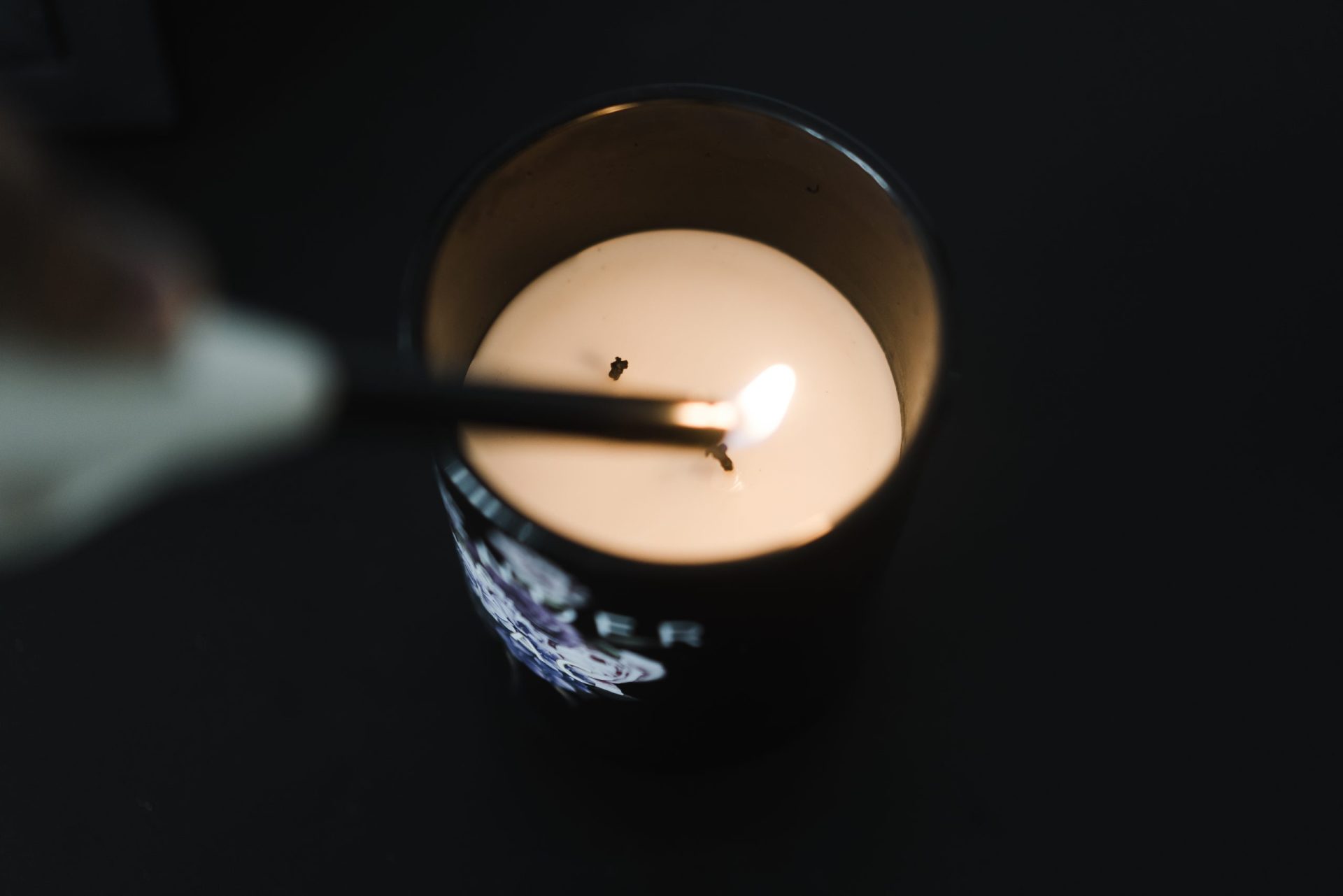 How to Remove Candle Wax From Any Surface
Lighting candles is an excellent way to add ambiance to an event or make any room smell pleasant. While you're busy having fun or relaxing, melting candles can drip onto your home's surfaces. Removing a candle wax stain can take some effort and knowledge.
At Maid Bright, we're experts in keeping homes in their best shape. Even if getting candle wax off of surfaces like carpet, the wall, and glass seem challenging, our tips will help you keep your house clean. Are you ready to remove spilled candle wax like a professional?
Products for Wax Removal
Before you can begin, you'll need to gather these supplies:
Ice
A butter knife
A hairdryer or iron
A paper towel, paper bag, or cloth towel
The products you'll need depend on whether the spilled wax is on your wall, coffee table, floor, or somewhere else.
How to Remove Spilled Candle Wax
Spilled candle wax can get stuck to any surface. To remove the wax, you'll need to know which strategy to use based on the stained surface.
Carpet
Getting wax out of your carpet is more straightforward than it looks.
First, freeze the wax using an ice pack. Once the wax is hard, scrape off as much as you can gently using a butter knife and pick up or vacuum the pieces. You can remove the remaining wax by placing a paper bag, cloth towel, or paper towel over the spill. Heat the wax through the cover using an iron or hairdryer. The wax will adhere to the material, and you can repeat this step until the wax is gone.
Clean the stained area with a carpet cleaner and vacuum once it dries to return the natural texture to your carpet.
Wall
Removing spilled wax from your wall is easy. Use a hairdryer on the medium setting to heat the wax and wipe it away as it softens. You can use a vinegar and water solution to remove any lingering residue.
Glass
To remove spilled wax from glass, follow these three steps:
Scrape off the excess wax.
Apply heat using a blow dryer and wipe the wax away as it melts.
Remove the candle wax stain by washing the area with hot, soapy water.
Schedule an Appointment With Maid Bright
If you want a professional to ensure your house is spotless, Maid Bright can help. Our detail-oriented service has been family-owned and -operated since 2004.
Schedule a free in-home estimate
to start your regular, recurring cleanings with Maid Bright.