January 06, 2023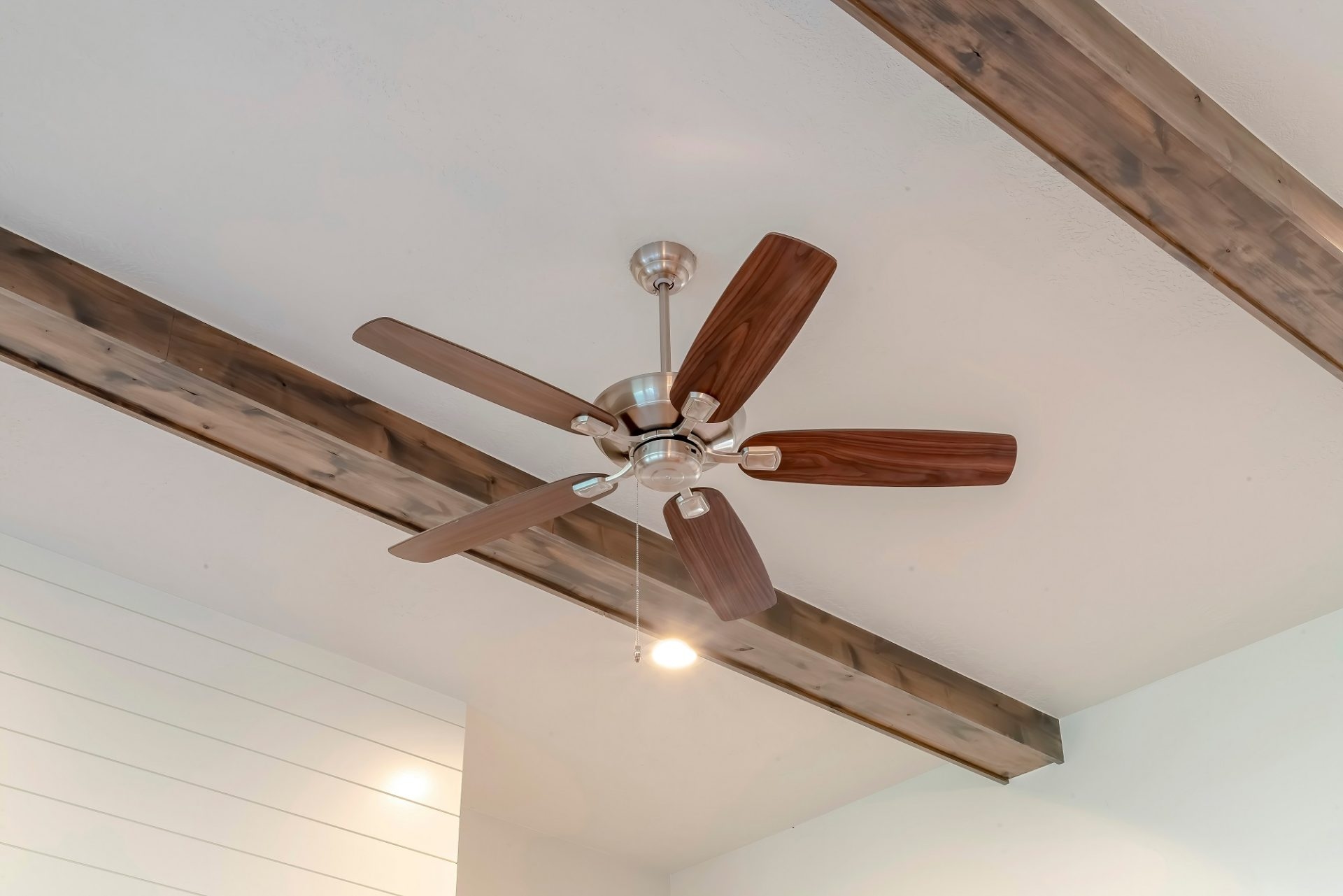 How to Clean Ceiling Fans
It's a pleasantly warm day and all you need is some moving air in your room to make it the ideal temperature. You flip the switch to your ceiling fan — and dust bunnies fill your space, landing perfectly on your pillow, carpet, and bedside table!
Here's how to clean your ceiling fans to ensure the blades are clean and your home is healthier.
How to Effectively Clean Your Ceiling Fan
Cleaning your ceiling fan benefits your home and extends your fan's life span. It's essential to dust, clean, and remove grime from the blades and motor.
Dusting Your Ceiling Fan
It would be best to dust your fan regularly to prevent dirt and grime from building up. To effectively clean your ceiling fans:
Cover: Use an old sheet to cover the area under your fan.
Remove: If you can't reach the fan, stand on a stepladder or sturdy surface. Use a microfiber cloth to remove dust and cobwebs from the fan and remove the light cover.
Soak and wipe: Soak the light cover in soapy water, wipe, and dry it before carefully reassembling the ceiling fan.
Removing Dirt and Grime
If your ceiling fan is covered in grime or stubborn dirt, it may need extra elbow grease. To clean grime from your fan:
Cover: Lay your old sheet or tarp under the fan to protect the area beneath it.
Start from the inside: Begin from the inside of the fan and move outwards in a swiping motion.
Use degreaser: Add a few drops of degreaser on a microfiber cloth and wipe in a circular motion to detach the built-up grime.
Get into the crannies: Make sure you get into every crack and corner of the ceiling fan.
Quickly Cleaning Your Ceiling Fans
You may want to give your ceiling fan a swift clean. Try using an old pillowcase to quickly clean your ceiling fan:
Cover the blade: Place the pillowcase over each edge.
Tug it clean: Pull each blade clean, working from the interior and pulling the dust off and into the pillowcase.
Shake it out: Once all the blades are clean, shake the pillowcase outside and pop it into the washer.
Get Your Ceiling Fan Professionally Cleaned
At Maid Bright, we've successfully cleaned ceiling fans and homes in the Maryland, Virginia, and Washington, D.C., area for over 16 years. Benefit from our quality and professional cleaning service —
contact us today
to schedule your appointment!