May 31, 2021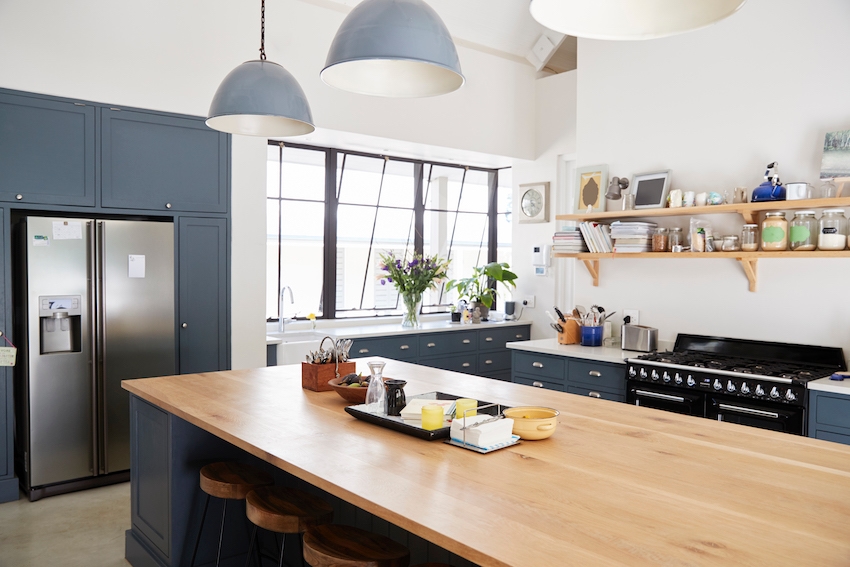 How to Clean and Organize Your Pantry
A kitchen pantry is a useful storage area for anything a kitchen may need, often holding everything from canned goods to appliances to paper products. Sometimes, however, these convenient areas become disorganized, and you may not be able to make room for a pantry cleanout in your busy daily life.
When you need a support system that helps you maintain your home, Maid Bright can help do the cleaning so you can spend more time organizing.
Maintain Your Kitchen Storage
Applying these ideas to get the most potential out of your storage can help you maximize your cooking and counter space:
1. Organize the Pantry
One of the first things you need to do is designate a pantry area, whether your home came with one or you use a large cabinet, a refrigerator, or drawers. Examine the kinds of items you keep in that space and determine if you need to rearrange anything.
For instance, if you are cleaning out a cabinet, you might have several spices and cooking products located inside. If the spice jars could move somewhere else to free up space, consider giving them a new home in your kitchen.
2. Declutter Expired or Unused Items
While you are doing inventory, it's a perfect opportunity to remove any spoiled items. Check the expiration dates of canned goods as well as jellies or meats. If you have decent food or other products you aren't using, consider donating them to local shelters or charities in your area. You will have far more space than you realize once you let go of things you don't need.
3. Wipe Down Walls and Shelves
Once you've taken out any unnecessary objects, you can wipe down your pantry with a sanitizing cloth or a cleaning rag. Remove dust bunnies and other particles to prevent them from settling on the items you place inside your storage area.
4. Organize Containers With Labels
If you want to consolidate even more space, you can also purchase containers and sticky labels. Putting specific foods like cereal in a holder saves extra space by removing plastic bags and cardboard boxes from the equation. Labeling each lid lets everyone in the home know what goes where.
Let Maid Bright Provide You With a Clean Space
Here at Maid Bright, we can help you establish an organized, functional kitchen storage area that lets you make the most of your existing space. We provide you with a thorough cleaning job so you can spend more time with your loved ones.
With 16 years of experience in the cleaning industry, we know what to look for and how to efficiently sanitize your surfaces. Whether you want regular upkeep or one-time sessions, Maid Bright is here to serve.
Book a Cleaning Today
As a family-owned business, Maid Bright understands how important it is for your family to be able to relax in a clean, well-organized home. Contact us today for a
free in-home consultation
to book our specialized cleaning services!