November 25, 2022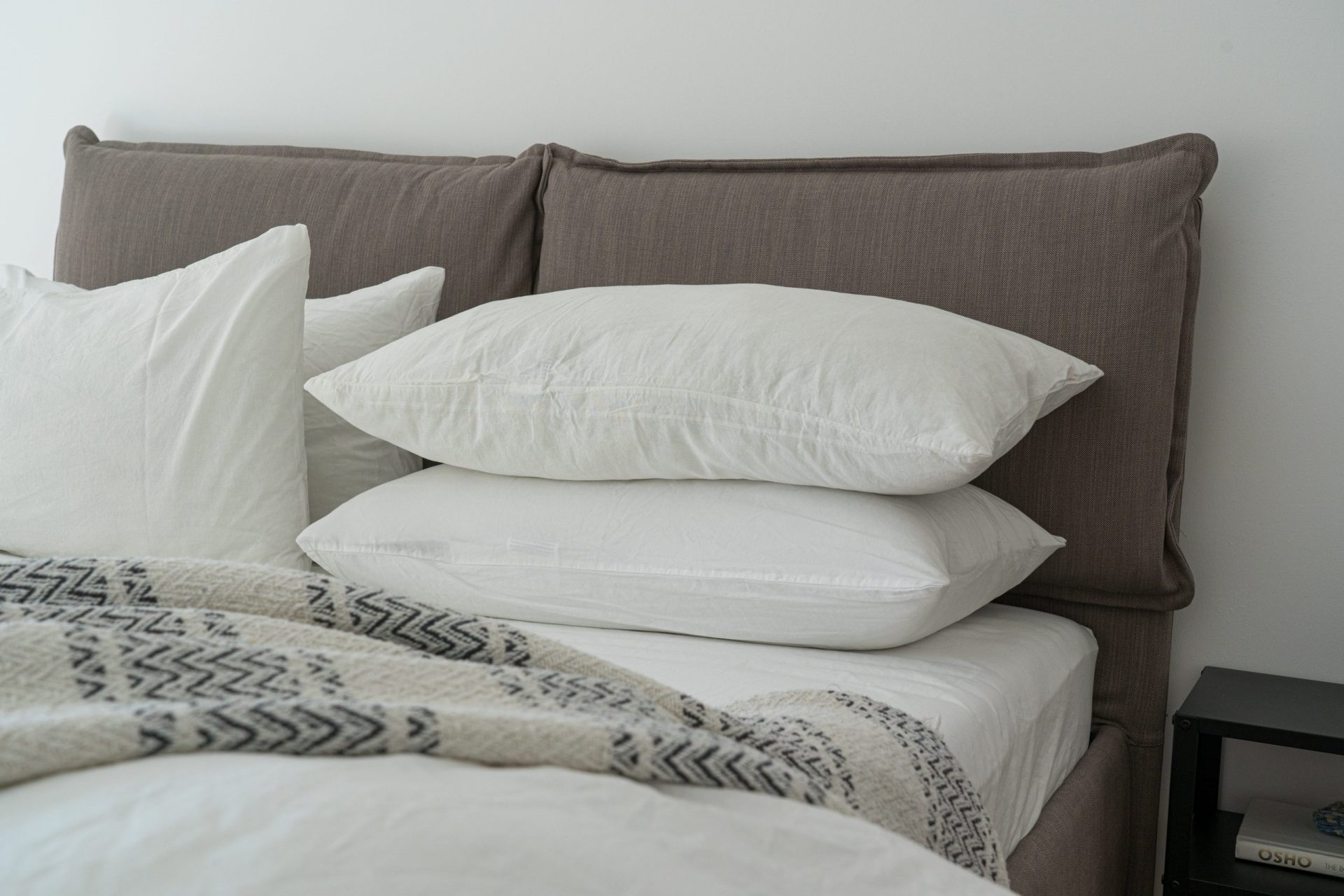 How Often You Should Wash Your Sheets
Consistently washing your sheets will help you tackle common issues like allergies. You should be familiar with your bedding's recommended washing cycle so you can avoid the risk of damaging the fabric, patterns, and existing dyes. We'll walk you through the best practices for a typical wash cycle so you can create the washing plan that works for you.
What You Should Consider Before Washing
Several factors determine how often you should wash your sheets. The universally accepted advice is to wash the sheets on your bed every one to two weeks and the larger components, like bed skirts, once a month. However, if you have pets or have an allergy problem, you most likely have dust mites and washing your sheets more frequently is the best move.
How to Wash Different Components of Your Bedding
If your main issue is allergies and you suspect your sheets have a dust mite issue, it's best to wash your bedding with the hottest possible water possible. You should also look into purchasing hypoallergenic covers and pillowcases to prevent allergens from coming into direct contact with your skin while you sleep.
Pillowcases are best washed inside out to prevent potential damage to any patterns that may be on the fabric. Washing them with oxygenated bleach will remove any stains and drying them on the lowest temperature setting will protect their lifecycle, allowing them to stay in good condition for longer.
Wash your duvet covers in your machine at least once a month with their snaps and buttons fastened to prevent them from getting damaged. You can wash them alongside your pillowcases. However, other elements, like comforters or duvet inserts, should be washed individually on the bulky setting of your machine once a month.
You should wash your sheets every one to two weeks. The rest of your bedding, like bed skirts, should be washed every three to six months because they don't come into contact with your body but they do collect dust and hair over time. Use hot water and the lowest setting on your dryer to take care of them.
Hire Maid Bright for a Professional Cleaning
At Maid Bright, we specialize in thorough cleaning services that take care of parts of your home you may have missed or paid sufficient attention to. Let us clean your bedding and other parts of your home by
contacting us today
and scheduling your cleaning appointment!