November 04, 2022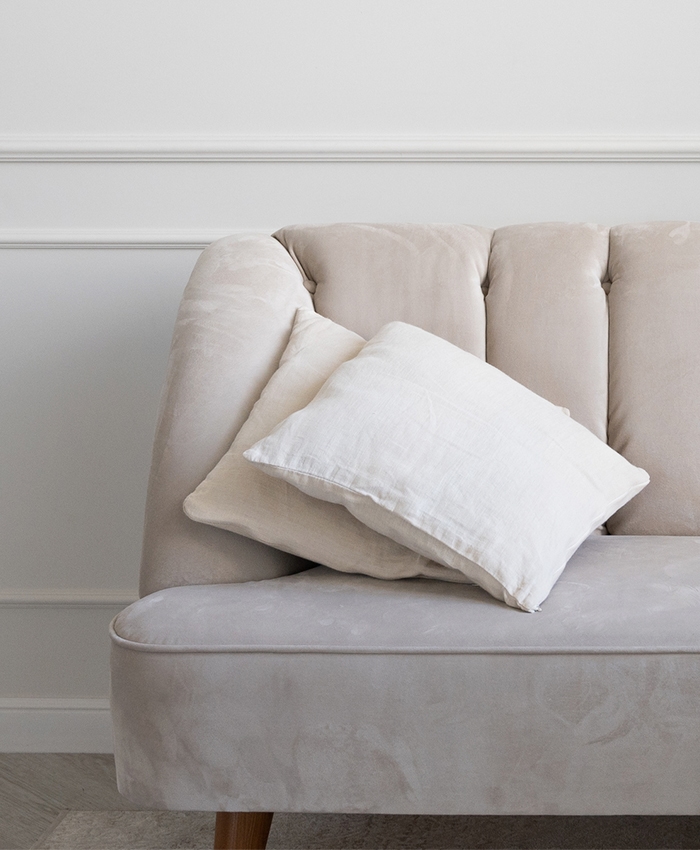 A Guide to Cleaning Upholstery
If you're looking for a source on cleaning upholstery you can trust, Maid Bright has you covered with a guide on how best to take care of your furniture. You'll learn the most effective ways to clean upholstery with minimal damage and why you should consider these methods.
Upholstery Cleaning Methods
While there are several upholstery cleaning methods available, keep in mind that not all fabric can be cleaned the same way. Usually, your furniture will come with a cleaning code that indicates how to best clean it without damaging the fabric.
The code looks something like this:
X indicates fabric that should only be vacuumed or brush-cleaned.
W/S is for fabric that can be cleaned with either water or solvent.
S is for dry solvent-based cleaning.
W indicates that you can use water to clean it.
Get familiar with this code so you know what to avoid when treating stains on your furniture or if anything is due for deep cleaning.
Upholstery Cleaning Best Practices
These general cleaning steps apply both to furniture cleaning and car seat cleaning. You can adjust the steps based on your cleaning code and the level of dirtiness you need to tackle.
First, you want to make sure you vacuum or brush any loose dirt on the surface of your upholstery. It's important to deal with this step first to prevent the dirt from seeping further into the fabric.
Next, employ a steam cleaner and solvent of your choice. For deeper cleans, we recommend a commercial solvent — but any household cleaner will do the job. Pair the solvent with a microfiber cloth to minimize wetting the upholstery, as wet fabric is a breeding ground for mold and bacteria.
Give the upholstery a chance to air dry, then use a cloth or brush with cleaner applied to it to remove any stubborn stains in small areas. Scrubbing in sections gives you a chance to focus on specific stains. Repeat this process as many times as necessary to get the stains out.
Any removable fabric from cushions and couches should be cleaned separately as per the instructions. You can use baking soda and diluted rubbing alcohol to disinfect the furniture and eliminate odors. After leaving the baking soda formula on for 20-30 minutes, use the brush attachment on your vacuum to thoroughly clean it off.
Give Your Upholstery a New Life
Cleaning your upholstery will give your furniture the second chance it needs to serve your home and create a beautiful space. If you want a deep cleaning of your entire space,
contact us
for our award-winning maid cleaning service!