August 30, 2019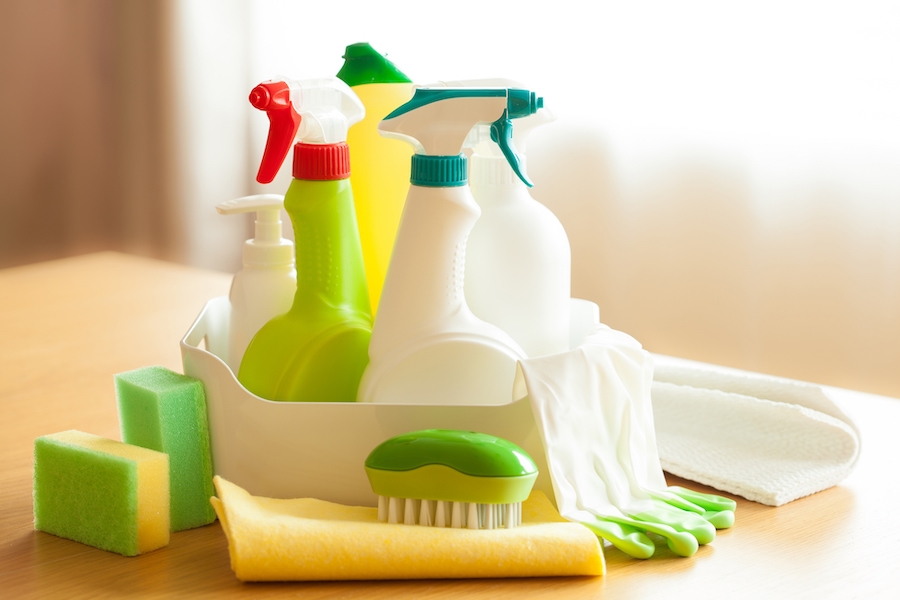 Maid Bright's Favorite Fall Products
Here at Maid Bright, we love a clean home. And, to keep your home that way, we have a few go-to products we use! Gear up for Fall Cleaning with some of our favorite products and keep your home spic and span.
Cleaning Caddy
---
A
cleaning caddy
is great to keep cleaning products nearby as you start your fall cleaning this season. All of the essential products will fit, plus you can fill it up later to mop the floors. At Maid Bright we love simple ways of storing our
many
cleaning products to make them easily accessible.
Wall Calendar
---
A
wall calendar
is a great way to get organized for the new year. You can schedule activities, birthday parties, appointments and have the calendar centrally located in your home so that everyone knows what's going on. Keep your family organized and your household on track with a simple wall calendar!
Pumpkin Spice Cleaner
---
It's that season again and if you love everything pumpkin spice,
Mrs.Meyers
has the cleaning products for you to use. The trio of cleaners has a hand soap, dish soap and multi-surface cleaner. Make your home really feel like Fall when you make the most of these products!
Source: hymnsandverses.com
Blade and Cutlery Brush
---
A
blade and cutlery brush
is ideal to thoroughly clean knives and utensils and is easy to use. It keeps your fingers safe while washing sharp tools. It also has other uses such as scrubbing pots and pans and cleaning window sills.
Source: www.josephjoseph.com
Spin Scrubber
---
Spin scrubbers
are ideal cordless tools for cleaning every part of your home! They can be used to clean the floors, showers, tubs and other surfaces with its different attachments. They're perfect for those who don't like to exert their energy, but still want a detailed cleaning of their surfaces.
Source: amazon.com
Toy and Craft Storage
---
Have you heard about
The Home Edit
? It's the go-to for getting organized and staying organized. They organize just about everything they can with useful systems and tools to avoid the clutter and keep spaces looking pristine. Their new collaboration with The Container Store is great for those that want to get started on organizing one room at a time.
Source: containerstore.com
Back to School Rack
---
Falls means back to school for a lot of families with kids. It is essential to keep organized because that way you can get out the door faster. With this
storage rack
, you can hang the kid's backpacks, hats, jewelry and have it ready to go without looking around for things.
Source: containerstore.com
Essential Oils
---
We love homemade cleaners for the fact that they are environmentally safe for your home and pets. The drawback can be that fact that they don't have those nice scents you are used to with commercial products. These
essential oils
are nice to use to give your home that clean smell you're looking for.
Exfoliating Hand Soap
---
Want a scrub and soap all in one? Aesop's
exfoliating hand wash
is gentle, but also leaves hands feeling smooth, refreshed and clean. On top of that, you can save a few dollars on exfoliating scrubs!
Carpet Cleaner
---
With Fall in full swing, it is a good time to do a deep Fall cleaning. Cleaning your carpets after the summer is a good idea especially since dirt, grime and stains can build up over time. Cleaning your carpets a couple of times a year also reduces the indoor allergens. Invest in a sturdy,
reliable carpet cleaner
to help you take care of the buildup of dust, dirt, and allergens.