May 24, 2021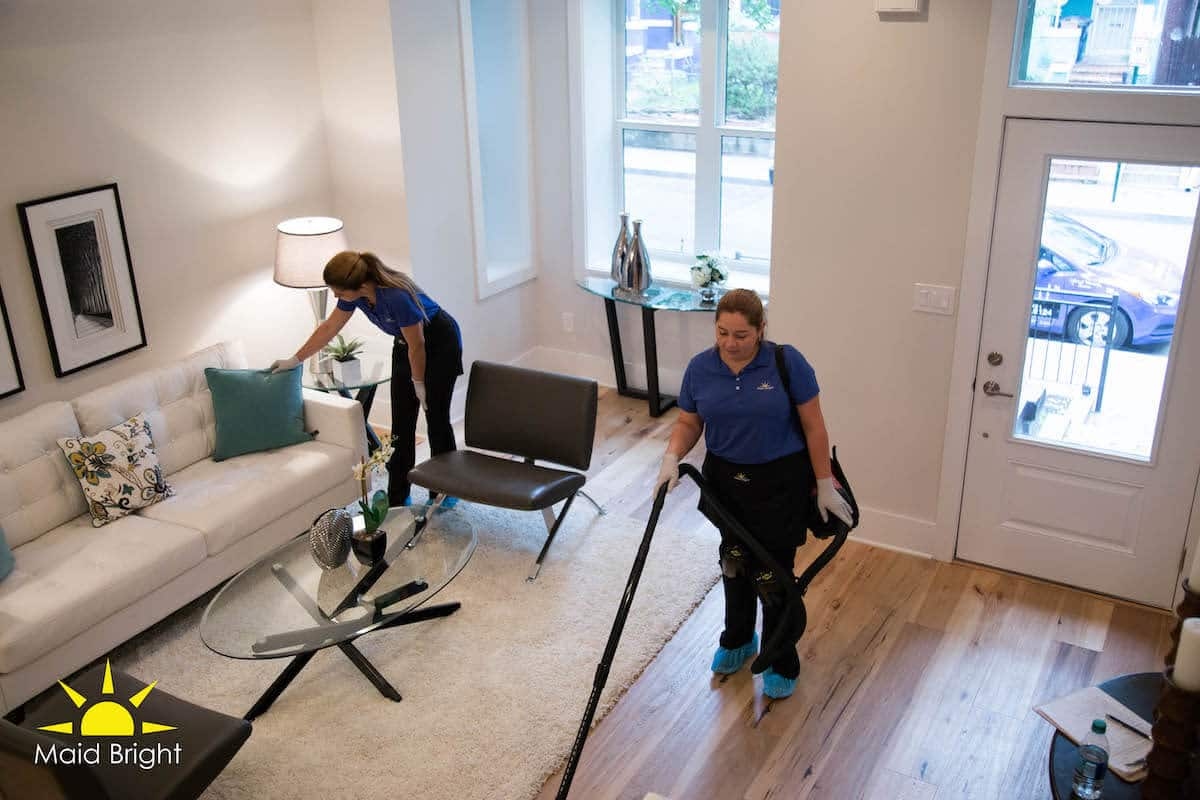 What Is the Most Efficient Way to Clean a House?
You deserve a welcoming, fresh home you can entertain in or relax in. Knowing how to clean your home quickly is a great skill to develop, but where do you start? When it's time to roll up your sleeves and tidy up, use quick cleaning tips.
Clear Clutter
Clearing clutter will have the biggest impact on the overall look of your home. You can't effectively clean surfaces when they're covered in items. The best way to tackle clutter is to take care of it across your whole home.
Start by gathering a clear bag, a trash bag and a large hamper. Room by room, walk through with these three receptacles and clear the clutter. Place garbage in the trash bag and use the clear bag for anything you wish to donate. Any clutter that belongs in another room goes into the hamper. For example, if you have laundry in the living room, put it in the hamper and bring it to its rightful place when your decluttering takes you as far as your laundry room.
Gather Your Tools in One Place
It'll be a lot easier to clean if your tools are in one spot. When you start cleaning, have rags, paper towels, dusters, cleaning products, stain remover and everything else you need in one large bucket so you can easily carry it from room to room. Keep your mop, broom and vacuum in the same place.
Keep Your Cleaning Tools Clean
Toss rags and mop heads into the wash after every cleaning session. Rinse and clean brushes, too, and replace vacuum bags regularly. You can use your vacuum to clean attachments and brooms as well. When your tools are fresh and always ready to go, you'll be more inspired to clean when the time comes again.
Make It a Group Activity
Cleaning goes faster and is much more enjoyable when you can get friends and family to help. Set up a cleaning day with your entire household and give everyone a task to complete or a room to tackle. Once you're all done, you can have a movie night or relax together in your refreshed home.
If you live and clean alone, you can still make the process include others. Turn up some music or listen to a podcast to make the time fly.
Book a Quick, Professional Clean
Even with these quick cleaning tips, tidying your whole home takes time. You lead a busy life. Whether you want a professionally cleaned home without spending the time or if you're just falling behind on tidying up, Maid Bright can help.
Maid Bright has customized services for your needs. We can
provide ongoing help
,
one deep clean
or anything in between. Our courteous, experienced team will arrive with every tool and cleaner we need — and with our years of expertise, you can rest assured that your home will smell fresh and look terrific when we're done.
Contact us to book your cleaning
today.