August 24, 2020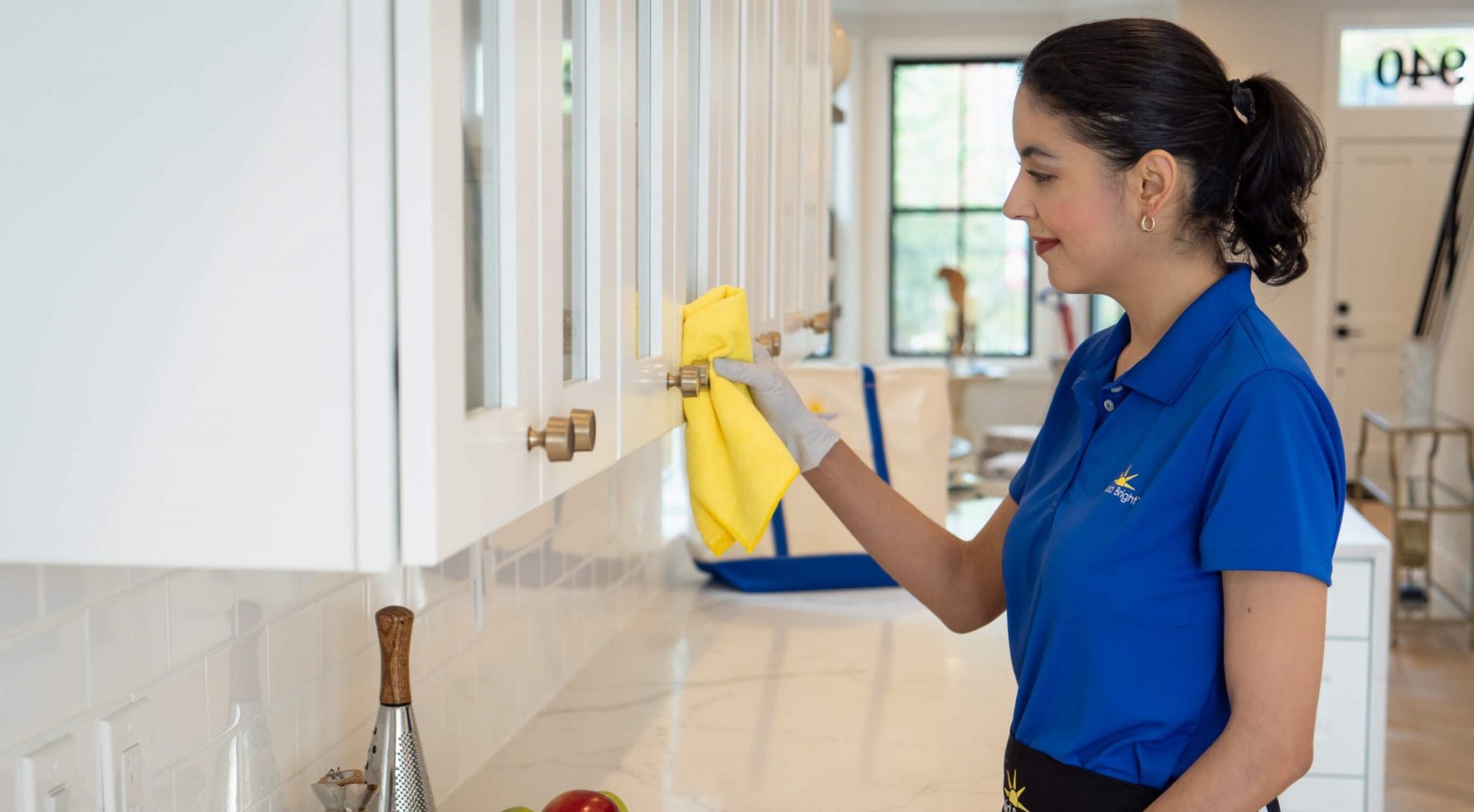 Do Maid Services Accept Tips?
Many people who come to our homes to deliver food and other items get a tip. But what's the policy for cleaning services? This is one of the most common questions asked of Maid Bright teams. The reality is that our team members do not require tips but it is possible to leave a tip if you wish.
Why Should I Give My Cleaning Service a Tip?
In most instances, homeowners give tips for cleaning services if a team has gone above and beyond or has done an exceptional job. If a team has cleaned an especially difficult-to-clean home or if they dealt deftly with serious stains, some people like to leave a gratuity. Some homeowners also like leaving something extra during holiday seasons.
A tip is a way to acknowledge excellent work or service. Some homeowners also like the idea of service professionals getting tips. Just as they might leave a tip for a delivery person, hairstylist or driver, they like the idea of leaving a tip for someone who cleans their home. Maid Bright does not ban our professionals from getting gratuities, but we also don't request them, so it is up to you and what you feel comfortable with.
How Can I Tip My Maid Bright Cleaning Professionals?
Maid Bright makes it easy to tip your cleaning service crew, and there are two ways you can do so. You can place your gratuity in an envelope and hand it directly to the crew or leave it in your home.
You can also contact Maid Bright either before or after your cleaning service and add the tip to your charge. It's possible to make your tip either a percentage or a specific dollar amount. The friendly Maid Bright team will then ensure your tip and any feedback makes it back to the right cleaning team members.
What's a Good Amount to Tip My Cleaning Crew?
Many homeowners who decide they do want to leave something for their cleaning service ask about the correct amount to tip. This amount is completely up to you.
Some homeowners decide on 15-20% of the total cleaning amount. An in-depth cleaning would leave a larger gratuity. Others choose to leave $10-20, divided between the team. For larger projects or around the holidays, some homeowners choose to leave more. It really is to up to you, and Maid Bright never requires a gratuity.
Do You Need Cleaning Services?
If you need reliable and professional cleaning services delivered by a team of professionals who treat your home as carefully as they would their own,
request a free in-home estimate
from Maid Bright. Maid Bright is the trusted service with carefully screened and trained professionals.
Our teams arrive on time with the latest cleaning equipment and technologies, including cleaning solvents and cleaners with HEPA filters. No job is too big for Maid Bright, whether you need deep steam treatments for carpets or stain removal. We offer a range of services, from moving cleanups to weekly tidying up.
Get a free estimate
from Maid Bright today!