May 27, 2016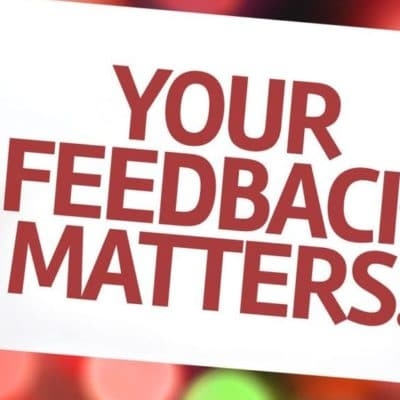 Why Customer Feedback Is Important for Your Business
Customer feedback whether it is positive or negative is crucial for any service business and is a driving force for businesses. Feedback can vary in terms of type and has an overall impact for the way a company does business. It is ultimately up to a company if they respond or react to customer feedback, but it is beneficial to respond to your customers' feedback for the strong image of your company. Below are some ideas and about responding to customer feedback.
Be Aware of Feedback Channels
The first step in responding to customer reviews or feedback is to be aware of the various channels that customers are using. They can utilize online platforms such as Yelp, Google, Angie's List, Consumer's Checkbook etc. They can also use your company website if there is a place to leave feedback or send an e-mail with praise or complaints. If you know the various feedback channels, then responding will be more manageable.
Positive Feedback
Positive feedback, great! Most companies think they should not respond since the customer was happy, but this is a wrong approach. The customer took the time to praise your work and show their appreciation, therefore, it would be wise to respond and thank the customer for their patronage to your company. It is also another way to show potential clients that you are a responsive and professional company in any situation.
Negative Feedback
RESPOND, RESPOND, RESPOND! This type of feedback should serve as a red flag for your company in order to improve the quality of service and make sure those similar incidents or complaints do not happen in the future. When replying to negative criticism, be very professional. By responding professionally you can turn the negative experience to a positive impression. Start by thanking the customer for their feedback and apologizing for any inconvenience caused. The customer is the driving force in your business, and their disappointment can cause a further loss of business. It is never a good idea to show how the customer is wrong or argue on an online platform. The best approach is to keep it short and sweet.
It is ultimately up to you to control your reputation and company's image. The way you respond to customer feedback or reviews are tools to show your customers and potential customers that you value the things they put in writing and also a way to fix issues, so they do not occur repeatedly. Receiving praise is a great thing for your company, but knowing how to respond in professional manner in the event that you receive criticism is vital.