March 26, 2015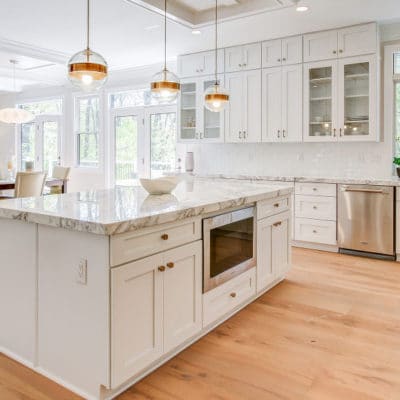 Besides saving time, what are the benefits of hiring a house cleaner? Hiring a house cleaner ensures that you have a pro coming to do a customized cleaning, while also providing convenience. Hiring a house cleaner eliminates the tasks that you don't necessarily enjoy doing.
Hamilton: A lot of household chemicals are, quite frankly, diluted down to where nobody gets sued, but they still can be harmful. There are products the average homeowner is not aware of that can clean and disinfect much more effectively than anything off the shelf.
Do you offer any unique, hard-to-find services?
Marks: If there is anything extra a client requests, we handle that on a case-by-case basis, and we are more than happy to oblige for special or additional services.
Hamilton: One of our specialties is to use super-heated steam to clean. The equipment we use puts steam out at 400 degrees. It momentarily sears a surface, and bacteria and viruses will be cooked and also greatly accelerates the strength of any cleaning agents.
Can I hire a cleaner for a deep cleaning only?
Mehmetoglu: Not everyone needs a regular cleaning service; therefore, you can always hire for a deep cleaning.
Marks: Many feel that they can keep up with the regular things, but are overwhelmed with the other. So we are happy to do those deep cleanings.
What's included in a deep cleaning?
Mehmetoglu: A partial list: clean the ceiling fans, cobwebs; dust the picture frames; wipe the blinds, windowsills and baseboards. In the kitchen, we wipe the cupboards, clean inside the microwave, toaster oven, coffee maker and the top of the refrigerator. We clean the toilet seat hinges and remove mold, mildew and soap residue in the bathrooms.
Marks: It would also include things like plant shelves and door washing.
Can you get rid of hard•to-remove stains?
Hamilton: For us, stain and .C-1. spot removal are part of the charge.There are exceptions that require special chemicals. I'll usually charge an extra $50.