December 11, 2014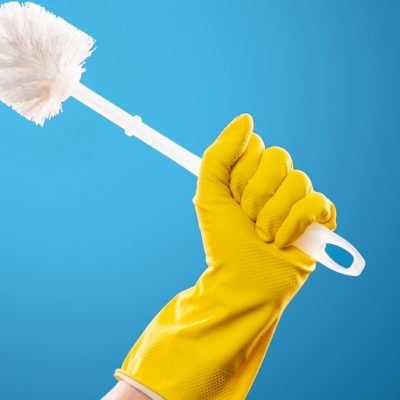 Save Time and Energy: Hire a House Cleaner
You start the year by pledging to keep up with household chores. A few months later, however, your resolve falters. Before you know it, there's an inch of dust on your table and papers cluttered on your desk. Your busy schedule makes it difficult to maintain a regular cleaning schedule. Does this scenario seem familiar?
Angie's List spoke to Stephen Hamilton, owner of
Act One Cleaning in Rainbow City, Ala
., Melissa Marks, owner of
Meticulous Mom Home Cleaning
, Melbourne, Fla., and Yusuf Mehmetoglu, vice president of
Maid Bright
, Sterling, Va., about the
benefits of hiring a professional house cleaning service
.
Besides saving time for the homeowner, what are the benefits to hiring a house cleaner?
Yusuf Mehmetoglu: Hiring a house cleaner ensures that you have a professional coming to do a customized cleaning in your home, while also providing convenience. Professional cleaning services also help you to keep your home clean at all times. They come at scheduled times so you don't have to worry about the next time to clean your home. Lastly, hiring a house cleaner eliminates the tasks that you don't necessarily enjoy doing.
Melissa Marks: I would say the benefit to hiring a house cleaner, aside from saving you time, we also save your energy. We do the hard work, so you can spend more time and energy doing the things you love. Coming home from work after a long or hard day, you know that you can unwind with your loved ones, knowing that the housework has been taken care of.
Stephen Hamilton: Other benefits have to do with the family's health and safety. A lot of household chemicals are, quite frankly, manufactured and diluted down to where nobody gets sued, but they still can be harmful. There are products of which the average homeowner is not aware that can clean and disinfect much more effectively than anything off the [store] shelf. A very good deep cleaning using products that are not available to the homeowner can be very, very beneficial.
Do you offer any unique services that other house cleaners in your area don't provide?
Marks: I wouldn't say we offer anything unique as far as a paid service. If there is anything extra a client requests, we handle that on a case-by-case basis, and we are more than happy to oblige for special or additional services.
Hamilton: One of our specialties is to use super-heated steam, known as water vapor, to clean. The equipment we use puts steam out at 400 degrees Fahrenheit, which is hot enough to cook. It momentarily sears a surface, and bacteria and viruses will be cooked and also greatly accelerates the strength of any cleaning agents.
Can I hire a house cleaner for a deep cleaning only?
Mehmetoglu: Not everyone needs a home-cleaning service on a regular basis; therefore, you can always consider hiring a house cleaner for a deep cleaning.
Marks: Many people feel as though they can keep up with the regular things around the home, but are completely overwhelmed when it comes to the deep stuff. So we are happy to do those deep cleanings whenever someone feels they need the extra help.
What's included in a deep cleaning? How is it different from a regular cleaning? Is there a price difference?
Mehmetoglu:
Our
deep cleanings
usually take longer than subsequent visits, since we have not cleaned that home before.
In our system, the deep cleaning includes: cleaning of ceiling fans, cobwebs; dust the picture frames and furniture; wipe the blinds, windowsills and baseboards. Upon request, we clean the windows from the inside. We vacuum floors and upholstered furniture and wash all the floors throughout the home. We also clean the storm doors, and remove the fingerprints from the doors, walls and light switch plates. In the kitchen, we wipe the surfaces of the cupboards, clean inside the microwave, toaster oven and coffee maker. We wipe the countertops and clean inside the sink and around the faucet. We also clean the top of the refrigerator, gas range burners and the drip pans below. We also clean the toilet seat hinges on every visit and use a grout brush to remove mold, mildew and soap residue in the bathrooms. Lastly, we remove the trash. The initial deep cleanings are usually charged at an hourly rate. We always let the customer know ahead of time approximately how long the cleaning may take according to their customized cleaning needs and standards. For reoccurring services, we give a flat rate.
Marks: A deep cleaning would include things like plant shelves, door washing and baseboard washing, tops and fronts of cabinets, vacuuming furniture and everything included in a regular cleaning. Every company is different, but we charge hourly for a deep cleaning versus a set price on routine cleans. However, as a routine client, these items are rotated in during your regular visits. So, after your initial clean, you wouldn't need to do that again as long as you maintain regular service.
Hamilton: The normal maid rental services and housekeepers typically use a spray-and-wipe, and broom-and-vacuum-type cleaning, and I have no quarrel with that. Spraying and wiping a counter makes it look nice. Typically, the counter surface, if you took a swab, it would still have a high bacteria count. The edges, if you look closely, the edges of the sink, the edges of the stove, you'll find it's just packed with gunk. That isn't to put down anybody who works hard cleaning. It's just the nature of the techniques and the equipment they're using.