April 12, 2014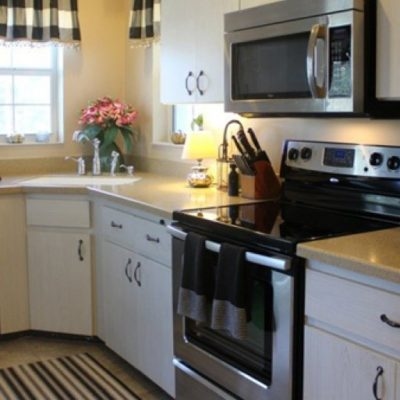 6 Questions To Ask Your House Cleaner Before Making a Hire
In this day and age, getting the necessary help with the house cleaning has become more of a need and is unavoidable. Individuals or companies currently provide the house cleaning services.Some companies are franchises and some of them are local, family owned and operated businesses. By hiring a cleaning service, you will ensure that your home is maintained in the best possible way by experts in the field, giving yourself the gift the time.
Hiring an individual versus a company
The first step is to make a decision regarding the hiring of an individual person versus a company. Each option carries its own advantages and disadvantages. Hiring individuals is more cost effective and can be more customized to your needs. However, that individual person can be less responsive if the person gets more business than they can handle.
If for one or more reasons they do not show up, you are on your own. On the other hand, hiring a cleaning company can be more costly, but has other benefits. They can offer flexible scheduling, offering a back up team to cover anybody that may not show up.
Where to start
Finding the right individual or company can be a daunting task for many people. People are often hesitant about having someone whom they do not know in their home, even if it is to meet their need. One of the best ways to hire a cleaning service is through the referrals of friends, family or neighbors. You can also do an online search by reading reviews and weighing your options. Lastly, you can take advantage of promotional items such as coupons, mailings and fliers. After narrowing down your options, call or e-mail the service provider to schedule an in-home estimate at your convenience. This will give you the opportunity to assess their responsiveness. Before the scheduled estimate, you should come up with your questions to ask during that time and also write down your special instructions to customize your service.
Questions to be asked
How much will it cost?
Most cleaning services charge an hourly rate for the initial visit. You can always put a cap on the estimated hours to avoid any unwanted costs. The estimator can give you an approximate time of how long the service will take. Cleaning services will give you a flat rate for each subsequent visit depending on the condition of your property, needs and how often you will need the service.
Do you conduct background checks?
Most reputable services perform background checks on all of their employees. When you hire an independent cleaner, you act as their employer; therefore making you responsible for doing any background screenings. Background screenings ensure the safety of you and your home by enabling you to know who is entering your home.
Are you insured and bonded?
Professional cleaning services will carry liability insurance and bond in case something gets damaged or goes missing in your home. In the event of something being damaged or missing, it will be the company's responsibility. This will provide you with security and peace of mind during the cleaning service. You may want to inform the cleaning service if you have anything that requires special care.
Do you carry worker's compensation?
Companies that hire employees versus contractors that are on their payroll and pay federal, state and social security taxes will provide their employees with worker's compensation in the event that an employee gets injured.
Do you bring cleaning equipment and supplies?
Some companies bring their own equipment and supplies
, while others may only bring the equipment, and you may be responsible for providing cleaning supplies. In the event that you are unhappy with the provided supplies, substitute your own. These days, companies can use both conventional and environmentally friendly products. Therefore, make sure to know the distinction beforehand.
How do you maintain the quality of the service?
Companies should be open to your suggestions and feedback. They should also be able to provide you with a satisfaction guarantee in the event that you are unhappy with a particular service. You should be able to openly communicate with them by e-mail or phone to ensure your cleaning needs are being met.
Read more:
---
About this Angie's List Expert: Yusuf Mehmetoglu is the vice president of operations at Maid Bright, providing housecleaning services in Washington. Since 2004, Maid Bright has specialized in regular, customized and environmentally friendly cleaning services. You can follow this #ALExpertscontributor on Twitter @MaidBright and on Google+.