September 08, 2020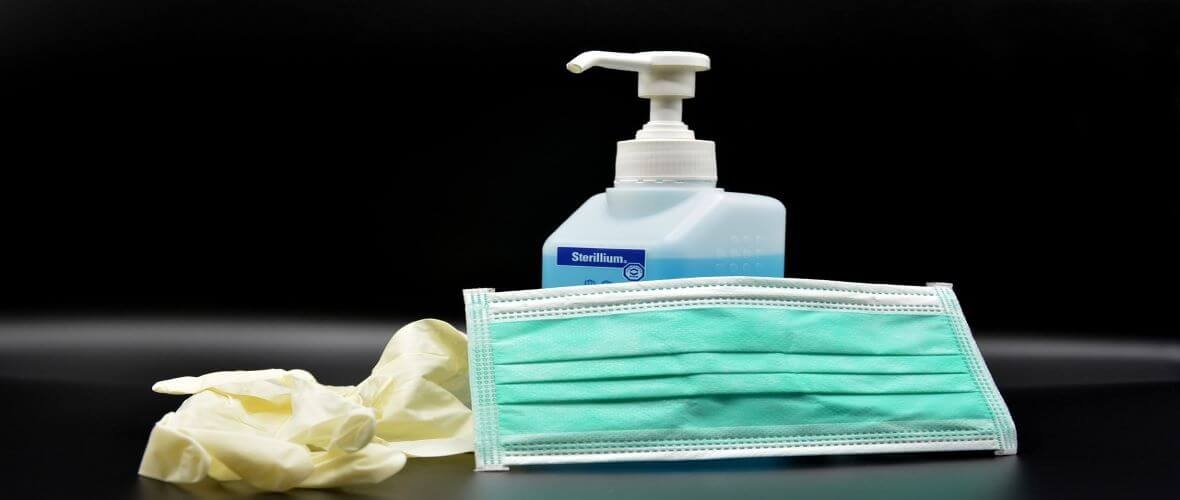 Is It Safe to Get My House Professionally Cleaned During COVID-19?
During the coronavirus pandemic, it's essential to use professional cleaning services for your home to disinfect surfaces and stop germs. Cleaning companies such as Maid Bright follow cleaning person safety rules to keep customers and employees safe. Most cleaning services are open now in the Washington, D.C., area, so if you need your house cleaned, you can make an appointment.
What Safety Precautions Should You Take to Keep Everyone Safe?
**Inform them of your symptoms:**The coronavirus can spread quickly, and anyone can be at risk of contracting it. If you or someone in your family recently had or currently has any coronavirus symptoms, let the cleaning company know before they arrive so you can reschedule.
Maintain social distancing: You should try to leave your home while the cleaning staff is inside, but if you can't, you should stay at least 6 feet away from them. It's best to work in a different room while they clean your home.
Wear a mask: The cleaning service workers wear masks and gloves as they clean your house, but you should also wear a mask when interacting with them. Any personal protective equipment (PPE) you use will help you avoid spreading germs, keeping you both safe.
Wash your hands: The Centers for Disease Control and Prevention (CDC) suggests washing your hands for 20 seconds to prevent spreading the novel coronavirus. Before, during, and after your professional cleaning service appointment, make a conscious effort to keep your hands clean and avoid touching your face.
What Should You Communicate Before Your Scheduled Cleaning?
At Maid Bright, we've included the following policies for our cleaning company to keep our employees and customers safe during these troubling times:
Flexibility: Due to COVID-19, we've been more flexible than usual with scheduling.
Equipment and checks: We provide PPE for our employees, and we do temperature checks on the whole team before the workday begins. We also use a hospital-grade disinfectant that's highly effective against viruses like the coronavirus and bacteria. We give adequate time for cleaning solutions to work after application, and we use a fresh set of microfiber rags to disinfect surfaces. Our equipment and supplies are sanitized after each cleaning and we use a new set of microfiber cleaning rags at each customer home.
Customer presence: If you don't want to be present during our services, you don't have to be. We'll let you know when to come back home after we've finished.
Appointment limits: We're limiting our appointments to avoid cross-contamination so you can trust that you and your family will stay healthy.
You can also ask what your cleaning company expects from you so you can prepare your house for your appointment. Both parties should have clear knowledge of when cleaning services will arrive, how long they expect to be there, and how you'll pay them. Discuss what you want them to clean so the staff has a clear plan when they get to your house.
How to Prepare for Your Cleaning Service's Arrival
Reduce the clutter: Go through your house and put away loose toys, clothes, dishes, magazines, and books before the cleaning staff arrives. If you leave out miscellaneous items, they'll assume you want them to organize these as well, which gives them less time to remove the germs on your home's surfaces. They would have to wipe the debris off every bottle and brush on top of the vanity or clean countertop items before touching your toilet, sink, and appliances.
Leave out your linens: The cleaning company doesn't need to make your bed, but if you want them to do so, leave the clean linens where they can easily find them.
Lock up your pets: If you have furry friends in your house, it'll help the cleaning crew if you put your pets in a safe location to help the cleaning personnel stay focused on their job.
Create a cleaning to-do list: The staff has a plan they follow to help them stay on task, but if you want to make one, it'll let the employees know what you expect from their services. You can also ask them to pay special attention to specific rooms if you're concerned about your safety and health. As you make your list, consider the needs, size, and type of household you have.
Have realistic expectations: Make sure you give your cleaners enough time to finish your house. Instead of expecting them to clean your whole house in two hours, openly communicate how long you think it'll take.
Soak dirty pans: If your chosen cleaning company offers dishwashing services, soak pans with stubborn grime so they're easier to clean. Your cleaning personnel likely doesn't want to spend their time cleaning one dish when they have the whole house to disinfect. Keep in mind that some cleaning companies, like Maid Bright, don't provide dishwashing.
Contact Maid Bright for Cleaning Services During Corona