May 19, 2021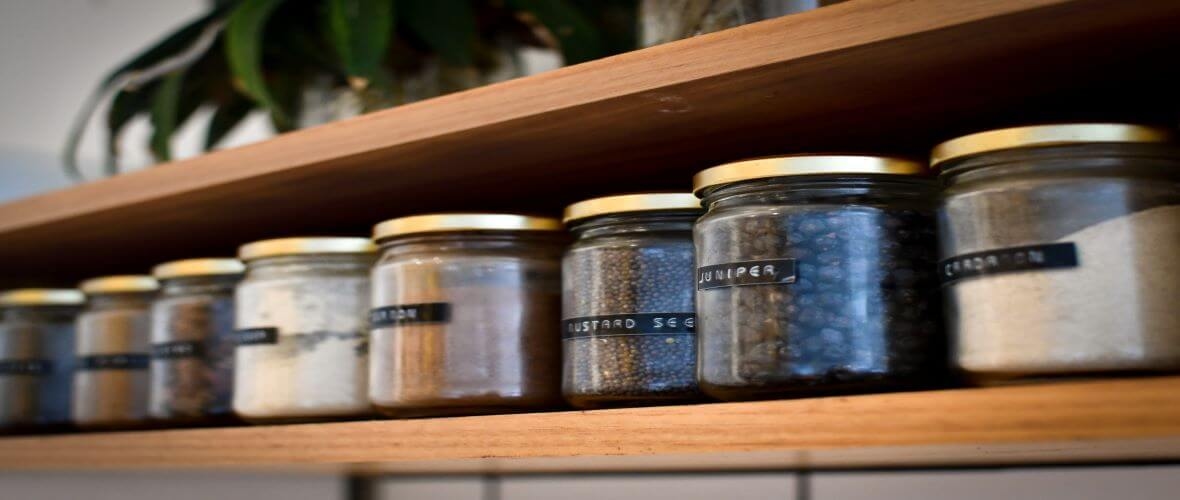 What Should Be Cleaned Annually in Your Home?
A clean, organized home is good for your body and mind. Research shows that
people with clean houses are healthier
and more active than those with messy residences. Removing clutter also helps you focus and complete tasks efficiently. Annual cleaning is an investment in your ability to work and relax successfully at home.
Reap the benefits of completed annual tasks all year long with a strategic cleaning routine.
How Often Should I Clean?
With the ongoing list of to-do items around the house, it's no surprise that home dwellers wonder how often things should be cleaned. One of the secrets to keeping a home clean is knowing precisely what to clean and how often to clean it.
Daily and Weekly Cleaning
Some items and spaces in your home require more than a yearly clean. You'll likely clean these areas daily or weekly:
Dishes
Laundry
Toilets
Sinks and countertops
Towels
Furniture
Floors
Monthly Cleaning
Other areas in your home can do with monthly cleanings, like:
Tubs and showers
Blinds and baseboards
Interior windows
Refrigerator
Bedding
Outdoor spaces
Yearly Home Cleaning Schedule
Splitting up the items and areas you clean annually can give you a more manageable cleaning timeline. Use this annual home cleaning schedule to know which season is best to tackle each task.
Annual Fall Cleaning
As the days grow shorter and chillier, we tend to spend more time inside. With fall and winter holidays on the horizon, you'll receive extra visits from family, friends, and neighbors. During this seasonal shift, give the inside of your residence extra attention to make it an inviting, deep-cleaned space for guests.
Prepare your home for winter this autumn. Tackle those final outdoor projects before temperatures drop, like raking leaves and clearing flowerbeds. You can also:
Vacuum and clean the fireplace: Before snow blankets the ground, ready your fireplace for crackling fires to warm your home safely for the cold months ahead. Use a shop vacuum to remove ashes from the firebox and hearth, and use damp paper towels to clean the rest. Arrange for a professional to inspect and clean the chimney.
Deep clean the dryer and vents: Pull out and clean the lint screen and open space in your dryer. Vacuum under, in, and around the dryer, including the vents and ducts. Use long brush attachments to vacuum hard-to-reach spaces.
Clear out gutters: This time of year, falling leaves and twigs can accumulate in your gutters, which can quickly lead to a clogged downspout. Use a ladder and always have someone there to spot you as you clean the gutters, or have a professional clear them for you. It's best to clean gutters in September and again in late October before snow and ice arrive for winter.
Annual Winter Cleaning
Bust out the winter blankets and decor — and get ready to organize. Dive into often-forgotten interior spaces like the back of closets and basements where clutter hides. Winter is an ideal time to deep clean those hard-to-reach areas, especially since you'll spend most of your time staying cozy inside. While you're indoors, you can:
Organize the pantry: Before you turn your kitchen into a baked goods factory, first purge your pantry and kitchen cabinets. Remove everything from your pantry and wipe down the shelves with soap and water. Toss expired foods, ingredients, and spices. Use clear, labeled containers to easily see the freshness and inventory level of your pantry staples. Group similar items and arrange by expiration date with newer items toward the back.
Purge the basement: Basements are where things get stashed when you're not sure where they belong. The next time you're snowed in, separate everything in the basement into toss, donate, and keep piles, then organize the keepers by type and frequency of use. Box donations and move them to the garage. With fewer items in the basement, you can vacuum and dust.
Vacuum around the air vents: Dust in air conditioning vents and heating ducts can accumulate quickly in a year, affecting the air quality in your home. Use a soft brush attachment to vacuum every vent. For a deeper clean, unscrew each vent cover and wash in the sink, and vacuum every exposed vent opening before replacing the cover.
Annual Spring Cleaning
Whenever people discuss annual cleaning for your home, "
spring cleaning
" comes to mind immediately — and for good reason! Spring is the perfect time to tackle those once-a-year cleaning duties, especially for outdoor cleanup and for chores that benefit from the warmer weather.
Blooming trees and rain showers usher in a season of pollen and mud that can be trekked into your home. Refresh your space and keep allergens at bay by addressing warm-weather tasks every year. Take advantage of spring weather to open windows and the garage doors while you:
Organize the garage: As the out-of-sight, out-of-mind zone, the garage can easily transform into a mess within a year. Consider some garage-cleaning advice from the experts. First, take everything out of the garage. Sort into throw-away, donate, and keep piles in your driveway or porch. With everything out, vacuum and scrub shelves and the garage floor with hot, soapy water. Reorganize the kept items into storage bins and put everything away in your sparkling garage.
Clean outside of the house: Sweep away debris from the corners of porches and seating areas. Hose or pressure wash patios, fencing, and siding.
Tackle yard work and gardening: Prune your shrubs and trees to prepare them for the growing season. Clean up garden beds, weed, and refresh mulch to invigorate the garden.
Wash the windows: Warm weather and pollen make spring the right time to clean the outside of your windows. Brush grime off of the window frame. Clean the glass with a vinegar and water solution or commercial cleaner using a microfiber cloth. Rinse with a hose, then squeegee for a streak-free shine. If you aren't a fan of heights and ladders, call in a professional for help.
Wipe down outdoor furniture: Prepare outdoor seating for the sunny season ahead. Wipe down furniture with warm water and a squirt of dish detergent, then spray with the garden hose and air dry.
### Annual Summer Cleaning
Spring isn't the only season for serious cleaning. Summer is a great time of year to clean carpets and rugs since you can open the windows for airflow to dry. You can also hang bedding and curtains on a clothesline to dry outside to conserve energy. Add these steps to your warm-weather cleaning routine:
Deep clean upholstered furniture: Vacuum under and between seating cushions and crevices — and don't forget the sides and back of the couch. If cushion covers can be safely laundered, remove them to wash and dry. Spot clean according to material type and nature of the stain.
Deep clean the carpet and area rugs: While you can clean carpets yourself with a purchased or rented carpet deep cleaner, it's a good idea to hire a professional to do this. The Carpet and Rug Institute recommends having your carpets professionally cleaned every 12 to 18 months. Clean your area rugs and rotate them 180 degrees to more evenly distribute wear from foot traffic.
Wash drapes and curtains: Vacuum valences mounted to boards. Remove all other window coverings and check to see which can be laundered. Clean launderable curtains in your washing machine and hang them to dry to prevent shrinking, and take the rest to your local dry cleaner.
Wash bedding: Beyond sheets and pillowcases, launder and refresh your duvets, throw blankets, pillows, and mattresses this summer. Pull out and wash anything in your linen closet that smells a bit stale.
Call Maid Bright Today for Annual and Regular Cleaning
With over 17 years of experience serving the greater Washington, D.C., area, we at Maid Bright understand that sometimes you may not have the time or desire to tackle a full cleaning schedule. Our professional house cleaners are happy to help with your weekly, monthly, and one-time annual cleaning needs.