February 22, 2021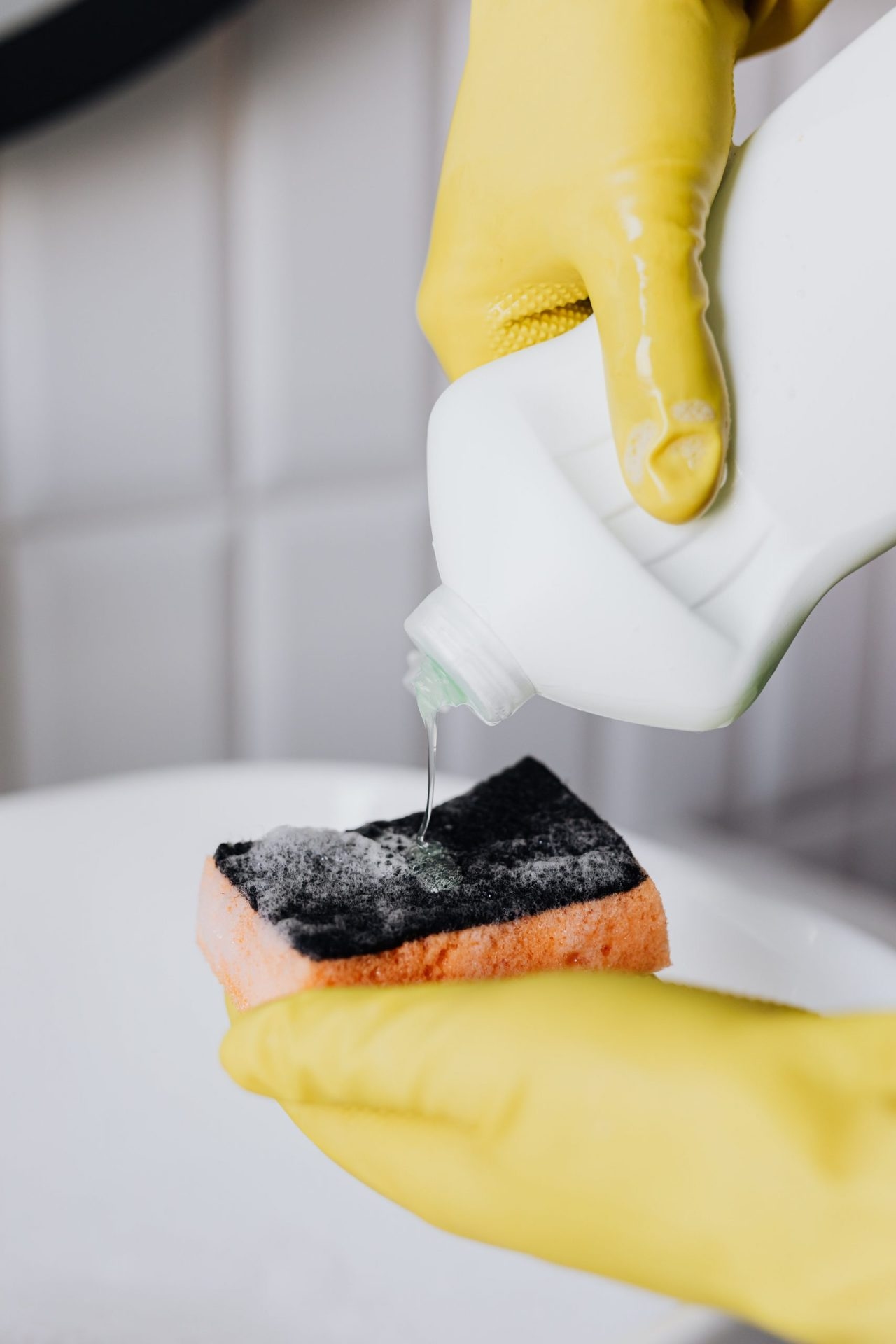 5 Things You Should Be Cleaning
We talk a lot about house cleaning around here and for good reason, a clean house gives you joy and serenity. And we do it best! But, what about things that you use daily that might not get a good cleaning or might go unnoticed? Here are our top tips for those items that need a little bit more attention.
Leisurewear and Sneakers
---
While most of us are still at home doing distance leaning and rocking our work from home couture, we may not realize that these items need extra care. Leisurewear needs to be washed especially if you are doing intense workouts and you sweat a lot. Over time, bacteria will build up on your skin if your athleisure stays dirty. Once you finish your workout, throw these items into the wash. Most leisurewear companies have specific solutions to keep them looking fresh. Our expert tip: Wash in a delicate cycle with cold water. Hang to dry.
Water Bottles
---
It is great for our environment to switch from plastic water bottles to flasks or other reusable bottles. The disadvantage to these apparatus is that they need frequent cleaning. If they are not washed,
mold can start to accumulate
inside of them due to the moist environment. Take care to wash your reusable water bottle once a day. Be sure to scrub the lid too!
Our expert tip: For a deep clean of your water bottle, fill with a solution of half vinegar, half water and let it sit overnight. You can also clean with water bottle cleaning tablets.
Air pods
---
Have you ever looked at your air pods, seriously? They can get covered in earwax. If you leave air pods dirty for a long period, the sound may become muffled with time. We did a full post on cleaning them.
Hair Brushes and Combs
---
We use our hair brushes regularly to preserve the luster of our hair, get the knots out and have hair looking great! You should regularly take out the hair remaining in the brush, but your brushes should also get a good wash regularly. With time, hair brushes trap dust, oils, dead skin, and hair products on the bristles.
Our expert tip: Fill a bucket with warm water and
baking soda
. Soak the brushes overnight, rinse with warm water and let air dry.
Air Vents
---
Have you looked closely at your vents recently? You might find that there is a layer of dust covering the air vents especially if you have not changed the filters. The accumulated dust can cause indoor allergens and poor air quality inside of your home.
Our expert tip: Vacuum the air vents with a small brush attachment. Wash all the air vents in your bathtub with dish soap and warm water. Dry them off and put them back.
Browse through our blog for more tips on household cleaning!
[ (838) 201-3274 ]