June 26, 2019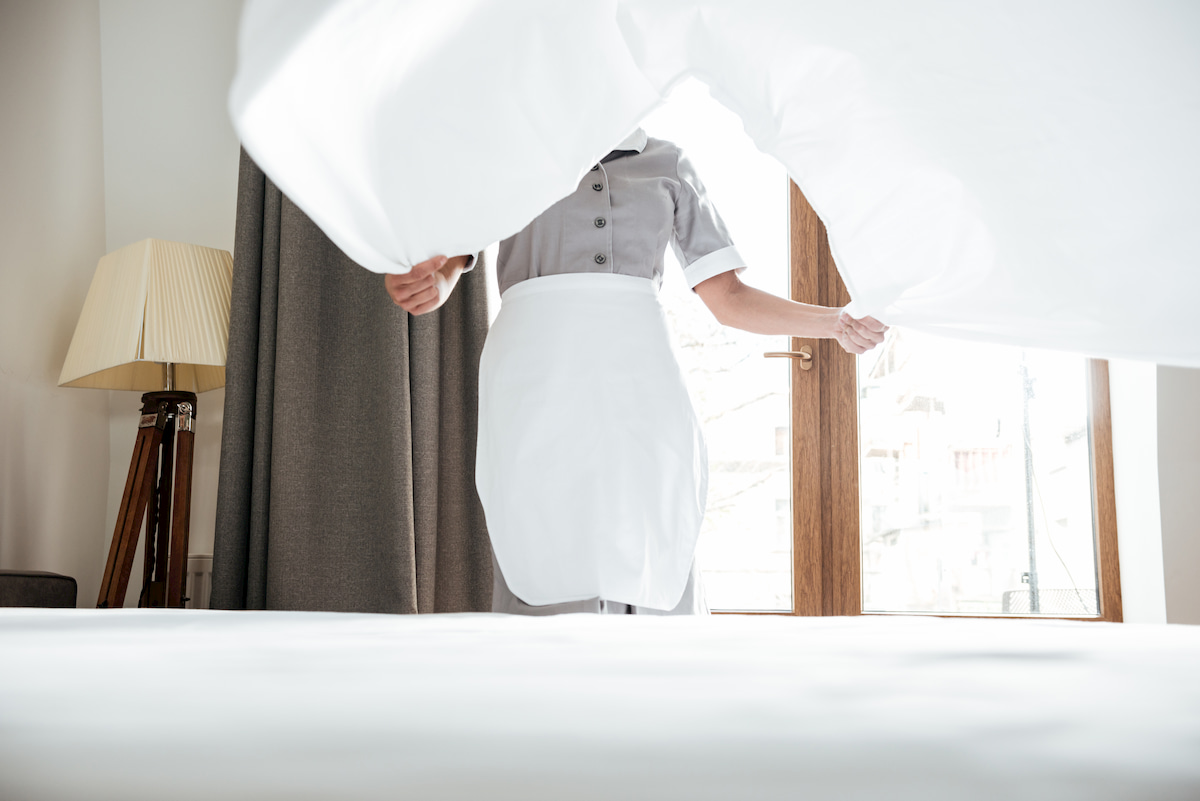 5 Reasons You'll Be Glad You Got a Maid
Why Hiring A Cleaning Service Is The Best Choice You'll Make
You're busy! We understand.
In modern times the individual is expected to keep up with many responsibilities at work and at home. Often keeping one's home clean, which is an important aspect of a healthy life, can become just another chore.
Feeling the mess pile up can make you feel higher levels of stress, and it seems even more difficult to get started on your cleaning the longer time goes on.
So let us walk you through the 5 reasons you will be so glad you got yourself a maid.
Reason 1: Focus on Your Family
Your weekends are a special time. It's your chance to have a good time, go on picnics, play outside, take a nice trip, see friends and extended family. It's a time to relax and unwind and…clean?
It's fine to make sure everyone in the home has some chores to take care of, but the feeling of it being a massive necessity can cause stress and strife between family members on weekends when they could be relaxing and getting along.
Give your family the gift of fun free time spent doing activities you all enjoy together. You can always make more money, but you can't make more time once it's gone! Now is the time to create good memories!
Reason 2: Focus on Your Work
When you are at work you probably need to focus on work 100%. If your family is like most American households today, both adults are probably working. If you don't have any children then you are probably even more focused on work and your social life combined, leaving you even less time to take care of your home!
Work is already stressful enough without that nagging feeling that you need to scrub your floors and the guilty feeling of putting it off. Take cleaning your house off of your already overstuffed to-do list!
Remember that if you hire a cleaning service professional then cleaning your house is their work, it's their job to be totally focused on cleaning and they have had the time to refine their approach and become truly good at it.
Don't force yourself to be an expert at something you don't enjoy when you already need to focus so much of your energy on the job you actually have! Hire a maid.
Reason 3: Feel Great Having Guests Over
We all know that feeling. You remember that you promised your friends you would host the next dinner, and then all of a sudden you remember that dinner is tonight. Not just tonight, but in just a few hours.
Instead of torturing yourself with a mad scramble to get yourself, your family, a meal, and your home into order, consider how it would feel to come home knowing that you won't find an embarrassing build up of grime on your counters or in your bathrooms. Imagine only needing to pick up minor clutter, start making a meal, and getting yourself ready on a night like this.
So much more calming, right? So much more peace of mind, such a great opportunity to actually enjoy your guests and have the emotional bandwidth appreciate them and your friendship.
Instead of tensing up at the thought of someone coming over unexpectedly, or of inlaws visiting, or anything like that, let yourself relax and be okay with anyone coming over at any time. How freeing!
Reason 4: They Will Do a Better Job Than You
Admit it. You can scrub away, dedicate a whole weekend to your
deep cleaning
projects, and lose all the time you have on making your house look as clean as you envision — but you still can't do it as well as a trained professional can.
Our professional maids can take one look at your home and understand everything that is needed to be done, and they have well-trained eyes that can see things that maybe you cannot.
Maybe it's remembering to polish door knobs, maybe it's remembering to wipe off your light switches and dust off your ceiling fans.
There is just something special about a house cleaned by a maid. You'll have to give it a try to understand.
Reason 5: It Will Inspire Better Habits In You and Your Family
When you have a maid coming to your home regularly you will get used to seeing the house in a clean state.
You might notice yourself beginning to instinctively put items back where they belong, instinctively wipe up spills when they happen.
Something about living in a
clean house
inspires clean habits. You notice when things are getting dirtier or messier and it doesn't sit right with you anymore. You may find yourself making your bed in the morning, cleaning up more quickly after making meals, etc.
You will feel more inspired, luxurious, and confident in a well-cleaned house. Trust us! It's our job to help people in the DMV feel this way every day.
Convinced Yet?
Have we convinced you yet that having a maid or using a professional cleaning service is one of the best things you can do for your family, your work-life balance, your local economy, and your peace of mind?
If you are looking for a cleaning service to improve your quality of life then choose Maid Bright! We are the premier cleaning service in Northern Virginia, Washington DC, and Maryland — and we can find a way to work within any budget, handle any custom cleaning job, and help any house shine!
We are proud of every house we clean, every project we tackle, and every happy customer we satisfy. We are happy to have made the lives of countless individuals, couples, and families in the DMV area better by taking cleaning their homes off of their mind!
What are you waiting for? Schedule a free consultation today.