November 14, 2016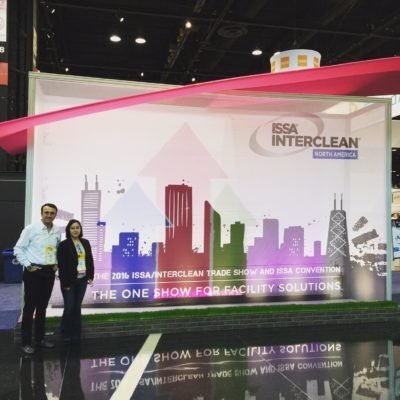 2016 ISSA & ARCSI Cleaning Convention
A city outlined with bustling skyscrapers, most famous of them the Willis Tower and the John Hancock building, the third largest city in the United States and situated on Lake Michigan; Chicago hosted the 2016 ISSA and ARCSI cleaning convention. It is truly a great learning experience at the convention and an opportunity to do networking. We learned a lot from our peers and are proud to be a part a such a community that gets together to foster learning, growth and support in the cleaning industry.
This year, Maid Bright owner, Yusuf Mehmetoglu, was on the planning committee for the convention and organized and spoke on the panel about "How to Find Employees and Get Them to Apply" along with Kim Galbraith of 2 Moms and a Mop and Michael Brown of Swept. Thank you to those who attended the panel and continued the discussion at the round tables later that evening.
The image awards took place on Thursday, October 27th at the Double Tree Hilton hotel in Chicago and Maid Bright was honored with two awards. Maid Bright earned the Teresa Ward Community Service Award for outstanding community service and the Best Logo Award. We hope to put our learning into practice and improve our business and get together with our friends next year at the Vegas convention!
Yusuf Mehmetoglu with Lynn Frankenfield of Cleaning for a Reason at the convention booth.
Yusuf Mehmetoglu accepting the 2016 ARCSI Best Logo Image Award.
Maid Bright accepting the 2016 Teresa Ward Community Service Award.